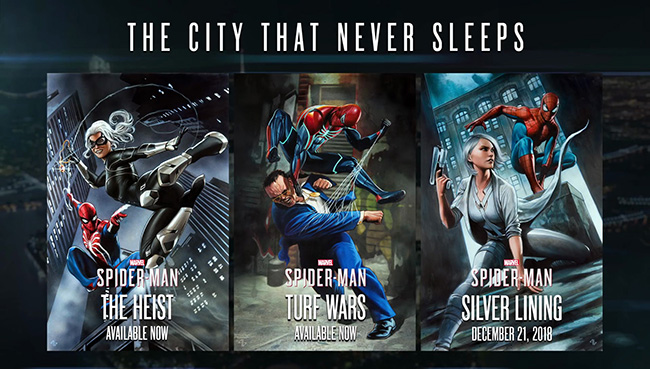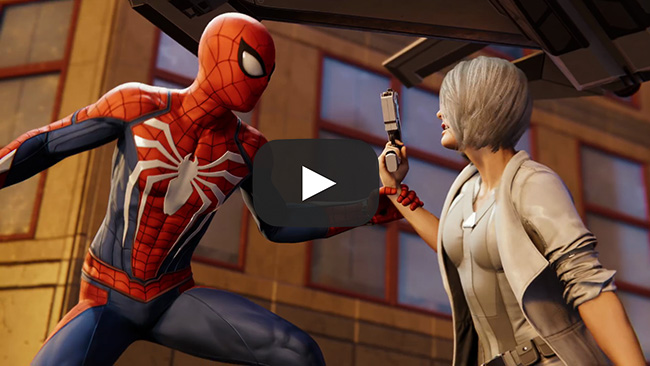 Marvel's Spider-Man: Silver Lining DLC Out December 21

Hey everyone, thank you all for your continued and tremendous support of Marvel's Spider-Man since its September launch. Since then, we have launched two chapters of Marvel's Spider-Man: The City That Never Sleeps, the game's DLC, shining the spotlight on Black Cat, Hammerhead, and the Maggia. We're thrilled to announce the series will wrap up on December 21 with the release of Marvel's Spider-Man: Silver Lining. We loved having Silver Sable in Marvel's Spider-Man, and we wanted to give players even more time with her.

Silver Sable has stormed back to reclaim her stolen Sable International tech. With New York Police Chief Yuri Watanabe on administrative leave following her exploits against Hammerhead, Spider-Man will have to rely on unlikely allies to keep Marvel's New York safe.

Marvel's Spider-Man: Silver Lining features new missions, new and upgraded enemy and crime types, along with upgraded Hammerhead bases and storyline quests. There will also be new trophies, challenges, and three new suits for players to unlock.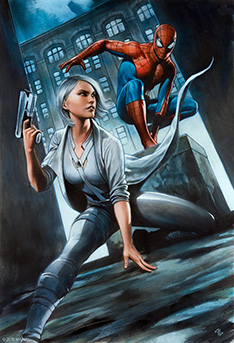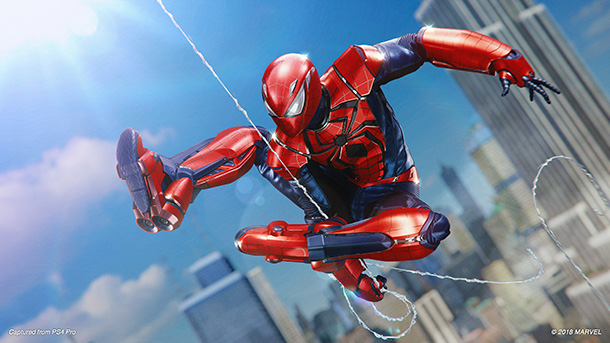 We're also very excited to be partnering with Sony Pictures on the upcoming film Spider-Man: Into the Spider-Verse, in theaters December 14. We are offering a special promotion where users who pre-order the Spider-Man: Into the Spider-Verse film from PlayStation Store will receive a voucher for Marvel's Spider-Man: Silver Lining, a dynamic theme, and avatars as their pre-order incentive. As you may have seen at the end of our teaser trailer, we have included Peter Parker's suit from the movie into our third DLC chapter. Pre-orders for the movie officially start tomorrow and then you'll be able to unlock and swing around in the film's version of Peter Parker's suit once Marvel's Spider-Man: Silver Lining launches on December 21!

It was a real pleasure working in partnership with Sony Pictures and Marvel to bring this suit to the game — and we can't wait to see what you do in photo mode with it! You'll also be able to unlock the Cyborg Spider-Man suit and the Aaron Aikman Spider-Armor.

We also have new art from acclaimed Marvel artist and suit designer Adi Granov. With this, the whole triptych is now complete, with images for all three chapters.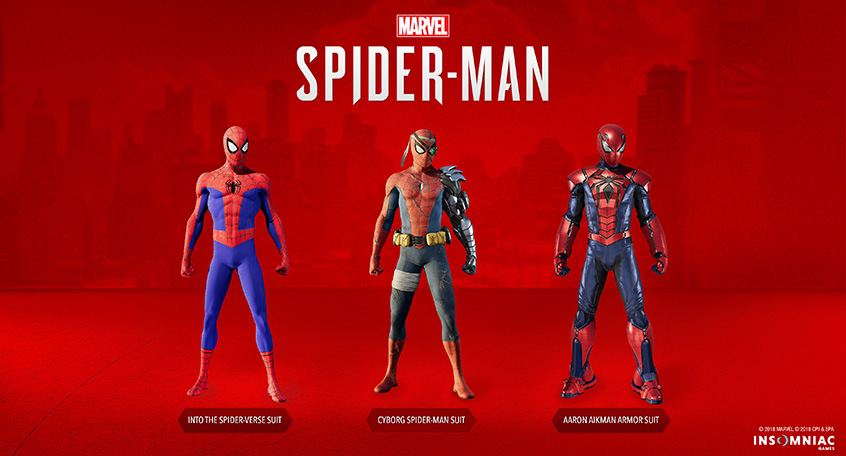 You can pre-order Marvel's Spider-Man: Silver Lining for $9.99 USD MSRP on PlayStation Store. Of course, if you haven't tried any of the post-launch content yet, you also can buy the Marvel's Spider-Man: The City That Never Sleeps bundle of all three chapters for $24.99 USD MSRP and start playing the first two chapters now. Haven't played Marvel's Spider-Man yet? The Digital Deluxe Edition is an especially good value at $79.99 USD MSRP, as it includes the full game and all three chapters of Marvel's Spider-Man: The City That Never Sleeps.

It's been a crazy ride for us here at Insomniac Games as we have spent the rest of 2018 developing this additional content for Marvel's Spider-Man. We've been so grateful for all of your notes, comments, feedback, and support over these last few months. We hope you enjoy Marvel's Spider-Man: Silver Lining when it releases on December 21!

Ryan Smith - Game Director, Insomniac Games

blog.us.playstation.com