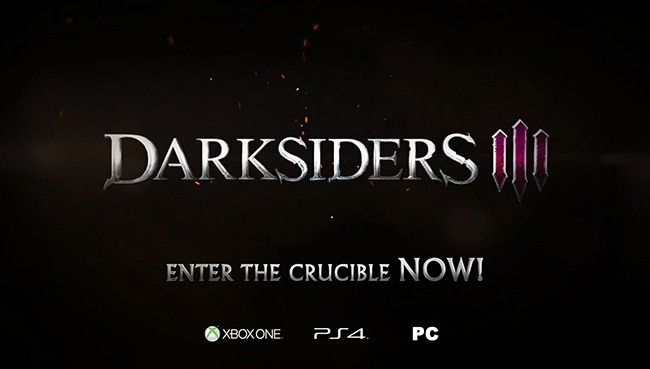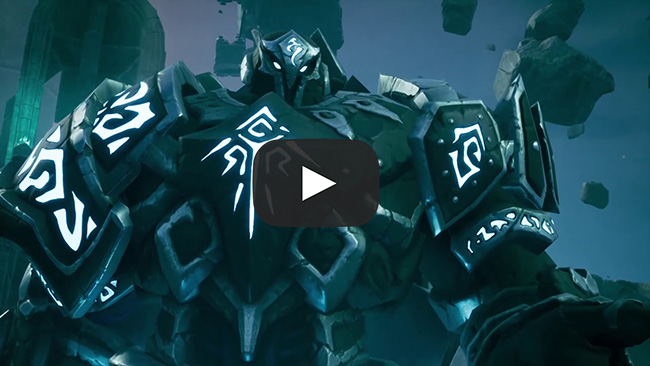 Darksiders III – The Crucible DLC is out now on all platforms

The challenge has begun. Darksiders III - The Crucible is out now for PC, PlayStation 4 computer entertainment system and the Xbox One at an SRP of $6.99 | £5.99 | €6.99.

And now, listen... Targon has a message for you...

Horseman,

Only the strongest warriors throughout history gained access to the Crucible. To prove you are worthy, capture the first of the Deadly Sins once and for all. Do that and Vulgrim will show you the way. The more Sins you defeat, the further into the Crucible you may pass.

Once you have entered the Crucible, enemies will come at you in 25 waves. If you survive a set of five, you are given a choice: take your reward and leave or proceed and risk losing everything. Endure all one hundred waves in one go, and you will face the final challenge.

So to reiterate:

1. Defeating the first "real" Sin unlocks the Crucible and the first 25 waves
2. Second "real" Sin unlocks the next 25 waves
3. Third "real" Sin unlocks the next 25 waves
4. Fourth "real" Sin unlocks the last 25 waves
5. Defeat 5 waves without dying: you can either take your loot (rare crafting materials, new enchantments, new armor sets and a vast amount of souls) and run, or continue and risk losing everything
6. Defeating all 100 waves without dying, sets you up for the ultimate and final challenge of the Crucible

Shall we proceed?