The first gameplay teaser of Chernobylite – a sci-fi survival horror game from the creators of Get Even – has been released, with a Kickstarter campaign coming soon

The Farm 51 – the studio responsible for the critically acclaimed game Get Even – release the first gameplay teaser for their upcoming sci-fi survival horror, Chernobylite, and announce plans for a Kickstarter campaign.

The unrestricted exploration of the Chernobyl Exclusion Zone combined with non-linear storytelling, unique crafting, and challenging opponents to fight is an exceptional mix. A mix that must have its accents carefully spread out between all its components in order to ensure that the final result will be a one-of-a-kind experience to be remembered for years. This is why Chernobylite will soon be heading to Kickstarter – to give players a chance to support the game throughout its development and have a meaningful impact on its final form.

You can add the game to your Steam wishlist and follow further updates on its development.

Chernobylite's first hands-on demo will be available during PAX East in Boston this year. You'll be able to play the game in the Indie Games Poland booth number 12114.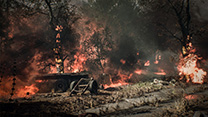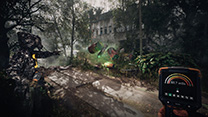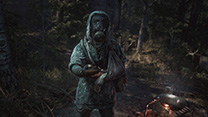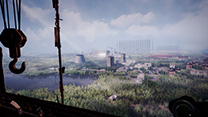 "Ever since we've announced our game, we've been receiving tons of comments and feedback from the gaming community out there, and it all led us to one conclusion. That everybody hopes to be able to explore the destroyed Chernobyl Nuclear Power Plant and Pripyat ghost city in our game as deeply as possible. And we're more than eager to deliver that. But this means, that we should expand the locations in the game comparing to the original concept we had, and ask gamers for their help in doing so. It's a hard and dangerous task, keeping in mind that to achieve that goal, we'll need to make some extra trips to the Exclusion Zone and scan even more buildings and objects.

That is precisely why we've decided to reach out for the community support. Within the next few weeks, we'll be starting the Kickstarter campaign for Chernobylite. During its duration gamers will get the chance to pre-order the game and make pledges to receive some really cool items, including the highly demanded Black Stalker mask. The crowdfunding campaign will also let us collect some extra funds to do the Chernobylite location expansions plus add some extra features that we were always dreaming of. So we encourage all players to sign up to our newsletter and stay tuned for the news on the Kickstarter campaign launch date!" – said Wojciech Pazdur, The Farm 51 CEO.

Chernobylite is currently under development and on its way to PCs and consoles, that will be preceded by the upcoming Kickstarter campaign. The game utilizes Unreal Engine 4 and is based on Reality 51's scanning technology, which is in development by The Farm 51 for over five years. More information about the title can be found on the official website chernobylgame.com.