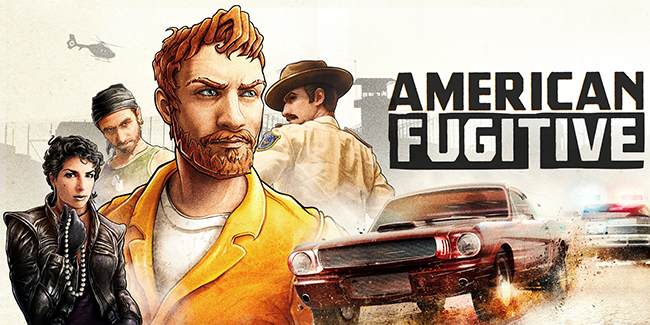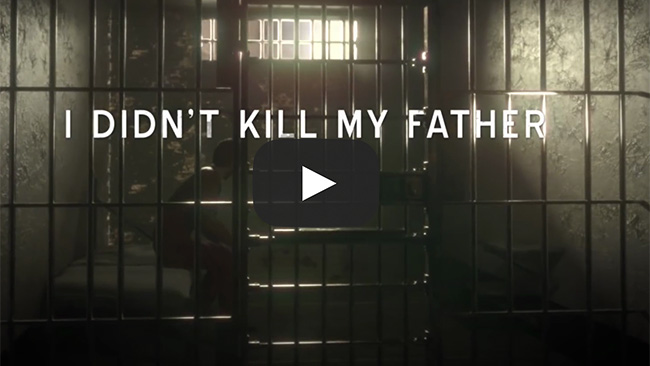 American Fugitive Breaks Out in 2019

Break out with American Fugitive, the new action open-world sandbox game from Curve Digital and developers Fallen Tree Games launching on PC, PlayStation 4, Xbox One, and Nintendo Switch in 2019.

Set in a sleepy American country town in the 1980s, American Fugitive invites you to play as Will Riley. You're no angel, but you're not a killer. Yet the cold-blooded murder of your dad is the crime they've locked you up for. Fuelled by grief and a burning desire for vengeance, you must break out of jail to find the real culprit. It's payback time.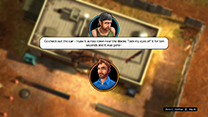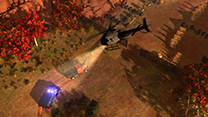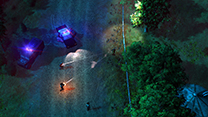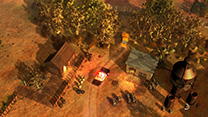 American Fugitive is the latest creation from Fallen Tree Games, an independent studio made of AAA talented developers previously known for working on titles such as TimeSplitters, Crysis, and Goldeneye 007: Reloaded. With their latest release they are looking to establish a new era in the sandbox game genre.

Through the fast-paced gameplay the player will discover the joy of top-down carnage with stunning 3D graphics and destructible environments, dramatic storytelling and epic car-chase mayhem.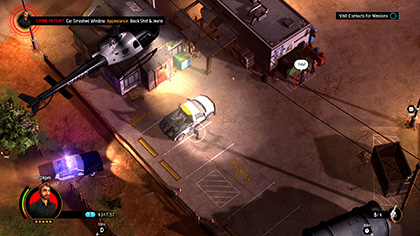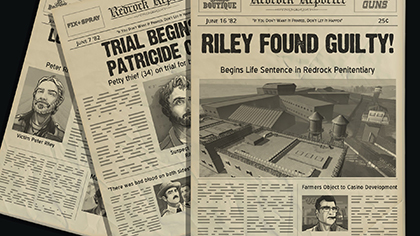 Key features include:

• A mature action game based on an original story – Unravel a plot of mystery, deception and corruption, full of twists and turns, inhabited by a motley cast of law-breakers and law- enforcers.

• A charming open-world environment - Explore Redrock County, a beautiful and vibrant slice of 80s rural north America, on foot or by car.

• Choose the life of a felon - Rob houses, steal cars, arm yourself to the teeth. Just don't get caught!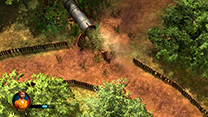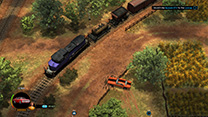 "We're absolutely thrilled to announce our latest game to the world!" said Lewis Boadle, Art Director at Fallen Tree Games when asked about American Fugitive, "The project began life several years ago as an idea that just refused to go away: What would it be like to be on the run? Part open-world sandbox, part 80's on-the-run thriller… ALL action! It's a much larger vision than anything we've tackled before as a small indie team, but thankfully Curve Digital have proved to be the ideal publishing partner. We can't wait to bust American Fugitive out of its cell and into the hands of gamers."

On the title, Rosemary Buahin, Marketing Director at Curve Digital said "We at Curve are very excited to announce American Fugitive and furthermore have thoroughly enjoyed working alongside Fallen Tree Games to publish this title. American Fugitive really captures the essence of the top-down action game, and really embroils the player in Will's story. We hope that enthusiasts of the genre and fans of previous Fallen Tree Games titles will enjoy this game as much as we loved working on it."