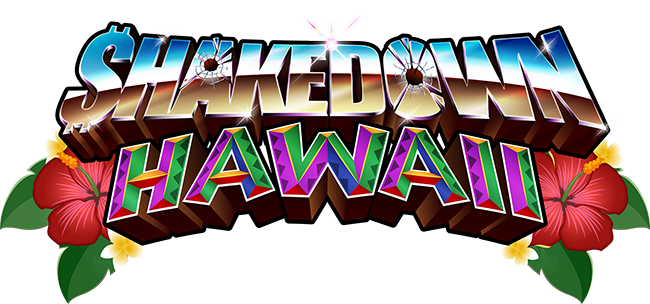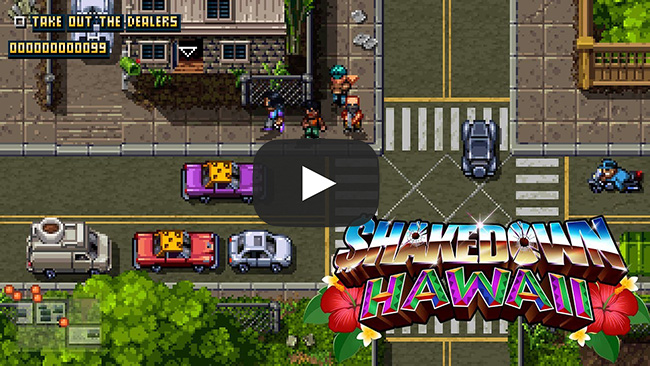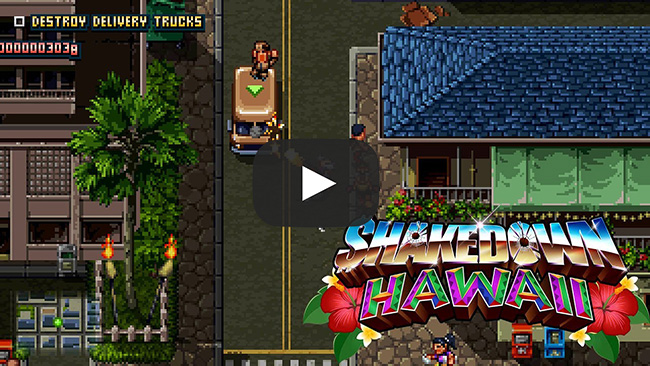 Shakedown: Hawaii Arrives May 7th!

hakedown: Hawaii finally lands on Nintendo Switch, PlayStation 4, PS Vita and PC May 7th, 2019 for $19.99!

Pre-Orders for the PS Vita physical edition will open on May 3rd at 10am Pacific / 1pm Eastern. It's limited to 4,800 units and will be available for $29.99. Click Here for alerts.

A final run of Retro City Rampage DX for PS Vita also goes on sale tomorrow (April 24th) at 10am Pacific, alongside Retro City Rampage and Shakedown: Hawaii mini figures!

The Nintendo 3DS version is still on the way and will follow shortly. It just needs a few more finishing touches, but will support both the original Nintendo 3DS and the New Nintendo 3DS.

Pre-Purchase Shakedown: Hawaii for PC right here.

Add Shakedown: Hawaii to your Nintendo Switch wishlist over on the Nintendo eShop.