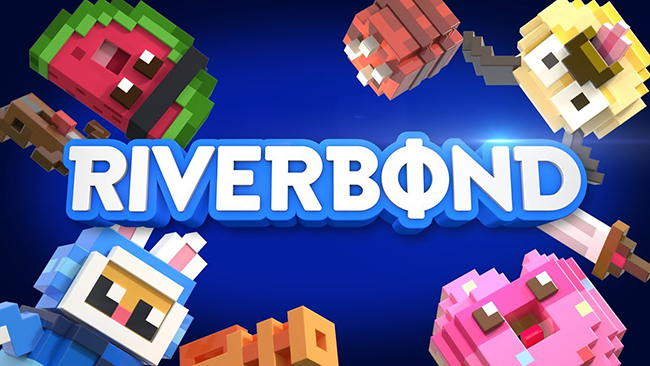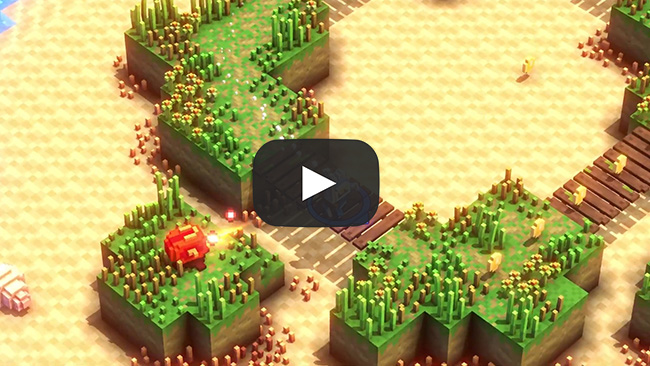 Introducing Riverbond, a Voxel Shoot-and-Slash Featuring Indie Crossovers

Hello! I'm Vanessa Chia, Co-founder and Art Director at Cococucumber, the developers of Planet of the Eyes. I am very pleased to announce that Riverbond, a charming voxel 'shoot and slash', will be coming this summer to PS4.

In true dungeon-crawling style, Riverbond takes you on a journey through memorable worlds where you battle monsters, find treasure and become the hero. We wanted to channel the nostalgia of playing games from the 16-bit era and infuse it with fast and fluid controls for maximum action! Riverbond lets you choose your play style by letting you select from a ton of melee or ranged weapons to fight waves of enemies, take down huge bosses or completely decimate everything in sight.

As a game that wears its retro beating heart on its sleeve, Riverbond will feel familiar but fresh. We hope that the delightful voxel art style, couch co-op gameplay and crossover skins from indie games such as Enter the Gungeon, Guacamelee!, Bastion and Psychonauts will inspire the inner (or outer) kid within you to let loose in the world of Riverbond.

Voxelly Goodness

One of the first things that catches the eyes of the hundreds of players who have enjoyed Riverbond at events is its distinctive voxel art style. This is something we wholly embrace – there's a tactile joy in destroying things and exploding enemies into tiny cubes! Riverbond will let you go on an adventure, cut some grass, wreak havoc to our beautifully handcrafted maps, and maybe find a secret or two along the way…

Couch Co-op Madness

As a Canadian studio, we are all about everyone getting along, but I'm sure the memories that you have of playing games as a kid with your neighborhood pals or siblings were far from peaceful. In Riverbond, you can let off steam by working together to hack and slash mobs, complete missions and gang up on bosses with your family and friends.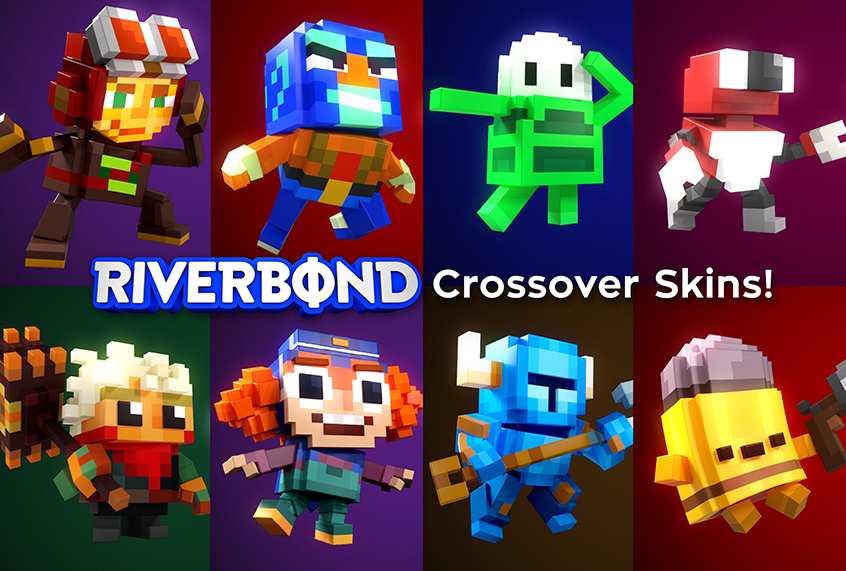 Homage to Indie Games

Riverbond has eight crossover skins, hand-picked from indie games that hold a special place in our hearts. Find these guest skins hidden in treasure chests and bring these heroes to the world of Riverbond in our little homage to these fantastic indies. Play as Shovel Knight (with a shovel!) in the classic Castle World, or run around as Raz from Psychonauts, collecting nightmares from troubled elves. If you love these games, you'll have a blast discovering these and many more indie characters hidden away in the charming world of Riverbond!

Coming This Summer

Look out for Riverbond, coming this summer to PlayStation Store. I hope that you will make great memories in our game as you bond with all of the special people in your life.

P.S. Watch out for BOMB GIRL!

Vanessa Chia - Co-founder & Art Director, Cococucumber

blog.us.playstation.com