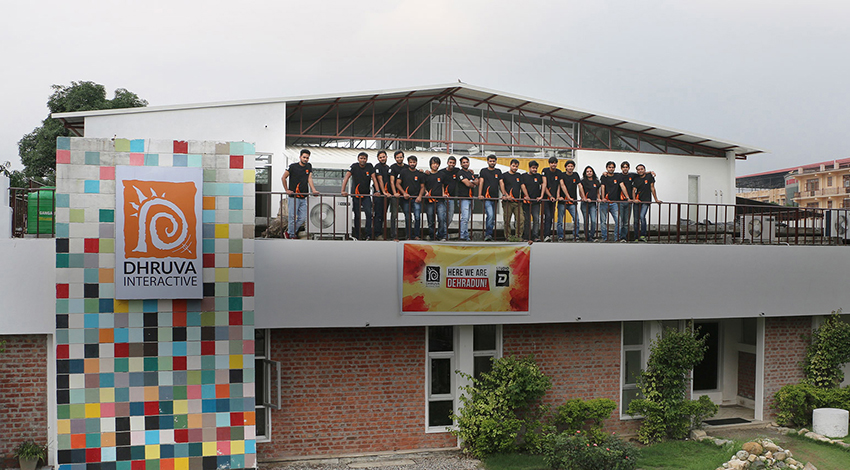 Rockstar Games Acquires Indian Development Studio Dhruva Interactive

Rockstar Games is proud to announce that it has agreed to acquire the leading Indian game developer and game art production studio Dhruva Interactive from Starbreeze AB.

Founded in 1997 by Rajesh Rao and headquartered in Bangalore, Dhruva Interactive was India's first ever game development studio. Under Rajesh's leadership the studio grew to a staff of nearly 300 talented developers specializing in every aspect of art and design. Dhruva Interactive has contributed to the development of games from dozens of high-profile international videogame companies.

While existing client projects will continue uninterrupted, the team will operate as part of Rockstar India alongside approximately 500 talented team members already working in Bangalore on Rockstar's ground-breaking games.

"Dhruva Interactive has been a beacon of Indian game development for decades and we are excited to bring them into the Rockstar family," said Daniel Smith, Studio Manager of Rockstar India. "The addition of the Dhruva team to the existing talent at Rockstar India will expand the studio's capabilities and reinforces our belief in and commitment to the local development community."

Rajesh Rao will work with Rockstar Games in the near term both to support the transition and to advise on how to continue strengthening the game development community in India.

"Rockstar Games are the undisputed leaders of innovation and creativity in modern game development, said Dhruva CEO and Founder Rajesh Rao. "Dhruva Interactive was founded with the aim of creating a world-class game development community in India, and so bringing the Dhruva team under the Rockstar Games label is further proof that we have succeeded in creating a talented team that can contribute to the best games in the world while helping to create a thriving local game developer community in India."

The transaction is expected to close in the coming weeks.