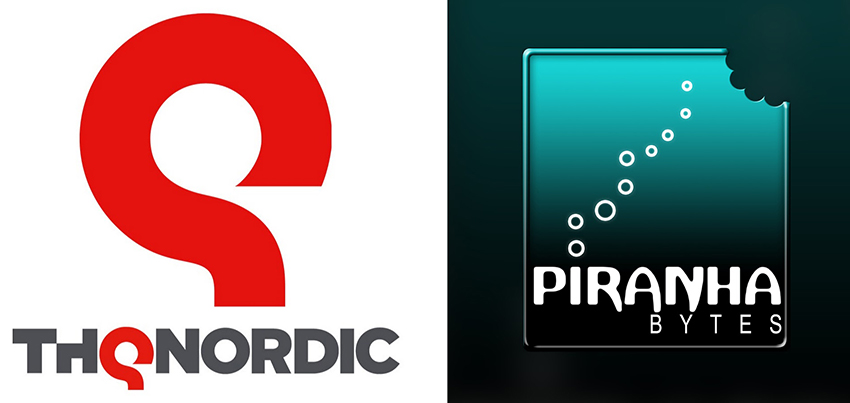 THQ Nordic acquires legendary game studio Piranha Bytes

THQ Nordic AB is today announcing the acquisition of the assets belonging to the group of companies doing business as Piranha Bytes ("Piranha"). Piranha is the developer behind the critically acclaimed game series Gothit, Risen and ELEX and is a long-term developing partner to THQ Nordic. Through the acquisition THQ Nordic adds a strong portfolio of existing intellectual properties (IPs) and an exciting new game pipeline.

The acquisition includes the development studio and all IP rights. The parties have agreed upon not disclosing the purchase price. However, the purchase price equals c. three years of what management's estimated royalty payments to Piranha for upcoming titles would have been, if the acquisition had not occurred.

"Piranha Bytes is one of the most iconic german game studios and the creators of RPG´s Gothic, Risen and, more recently, ELEX. The three strong IPs have proven successful and will be great additions to our portfolio. We look forward bringing Piranha team into the family which has received legendary status across the RPG community as their fanbase cherishes their current games and eagerly anticipates their new titles in the future", says Lars Wingefors, Group-CEO THQ Nordic AB.

Piranha, which was founded in 1997, is best known for its successful development of action role-playing PC/Console games with atmospheric open worlds. The current version of Piranha was formed in 2002 when the current owners acquired the studio. The studio is located in Essen, Germany, with approximately 31 full time employees.

Both THQ Nordic and Koch Media have a long-standing relationship with Piranha with both having acted as the studio's publisher for all three major titles. The original relationship with Piranha was established in 2002. Piranha will remain an independent game development studio under the newly formed entity Piranha Bytes GmbH. As in the past, the team will focus and concentrate on the creation of outstanding and unique RPG gaming experiences, having full creative freedom in doing so, whereas THQ Nordic GmbH will act as Piranha Bytes´ publisher, responsible for distribution, marketing and further support. Piranha will continue to be led by CEO Michael Rüve and Head of Games Björn Pankratz. All active owners will remain in their current roles.

"We have a successful and long-standing relationship with THQ Nordic and are very excited to join the group. THQ Nordic has unparalleled experience and capabilities in games development and publishing, and we are convinced they are the perfect partner to support Piranha in taking the studio to the next level. We see a unique opportunity to continue to develop great, memorable and impactful RPG games, now being part of the THQ Nordic family", says Michael Rüve, CEO Piranha Bytes.



THQ Nordic Extended Financial Year Report - PDF