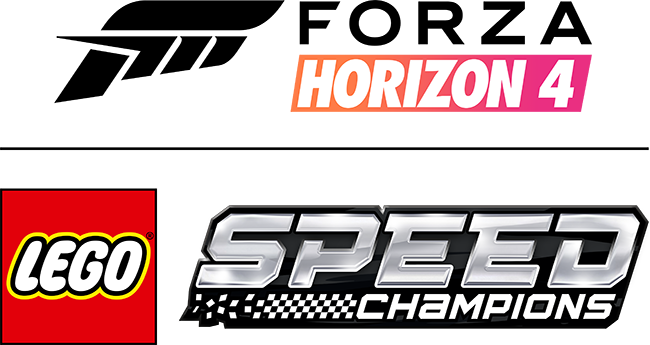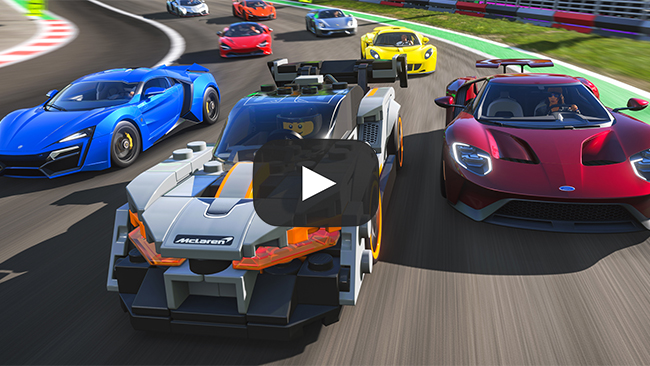 Everything is Awesome in Forza Horizon 4: LEGO Speed Champions

The team at Playground Games had me at "LEGO..."

Already a tremendous fan of these amazing plastic bricks, my imagination immediately ran wild with what a crossover between Forza Horizon 4 and LEGO world could look like. Now after spending an hour with Forza Horizon 4: LEGO Speed Champions, this expansion both surprises and exceeds my expectations.

By harnessing the playful and comedic tone established by the likes of "The LEGO Movie," and the already impressive open-world tech and competitive racing of Forza Horizon 4, this expansion drops you behind the wheel of three life-sized vehicles modeled brick-for-brick from actual kits in a can't miss expansion for an already fantastic game.

For my hands-on time at E3, I played with the 1967 Mini Cooper S Rally (a.k.a. a super-powered Mini Cooper), a meticulously detailed LEGO Speed Champions vehicle that handles just as well as its real-life Forza Horizon 4 counterpart that can also be tweaked and adjusted to your liking (e.g. suspension, tire pressure, etc.). The two other LEGO Speed Champions cars available in are the McLaren Senna and the Ferrari F40 Competizione.

Closely examining the in-game LEGO car models reveal an impressive amount of detail. Using the same number of polygons to recreate these vehicles as that of the realistic-looking cars found in Forza Horizon 4. This high level of detail compliments the stellar lighting effects that capture the slight translucent nature of these plastic bricks and the car models themselves, all the way down to the single studs revealing the embossed LEGO trademark. Even the stickers that are placed on the models, used to represent a door handle or a license plate, replicate that pressed-on-sticker look like that of an actual LEGO model. All of that is here. You're racing with the most realistic looking LEGO models ever put in a game.

The cars are just the icing on the cake of the new LEGO themed world that's ready to be discovered. There's nine zones featured in Forza Horizon 4 LEGO Speed Champions, each with a tremendous amount of variety for you to explore from Pirate's Cove that's full of (you guessed it) pirate ships, a desert featuring dinosaur skeletons, a full-fledged racetrack to compete on, a meticulously crafted downtown featuring sets from the LEGO City series, complete with minifigs hanging out in cafes and patios, and a theme park that's called the Super Mega Awesome Adventure Stunt Park, because of course it is. There's a lot packed into this new world that contains about 10 to 15 hours more of gameplay and will deliver seasonal changes as well affecting the world through winter, autumn, summer, and spring.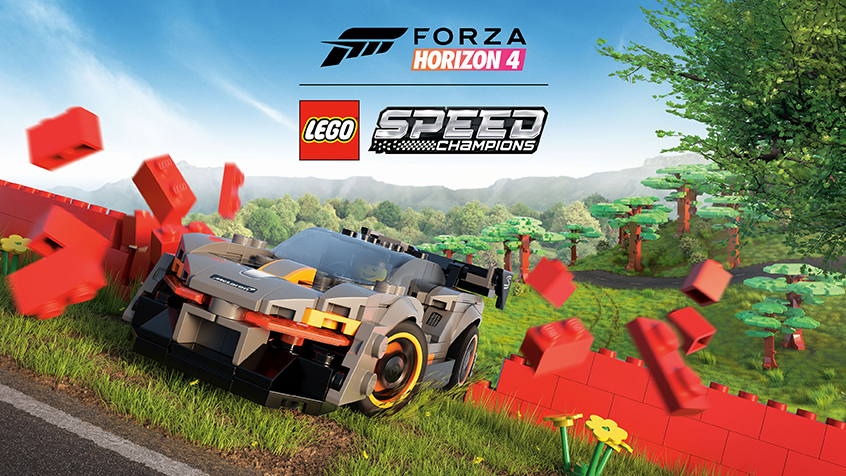 The thing that's driving you to explore this new world, other than checking it out because it's totally worth exploring, is home ownership. The LEGO Brick Challenge Campaign rewards you with bricks needed to build up your Master Builder's House, which is needed to collect the remaining LEGO cars. You earn these bricks by selecting and completing challenges – PR stunts, races, etc. – or by exploring this new map and stumbling upon challenges even if they are not being tracked, like the new speed ramps and destruction challenges. And as your house and brick collection grows, so does your garage and your capacity to collect the remaining LEGO cars in the game.

Some of the other features of this expansion is that you can "fast track" to this new world within 10 minutes of starting the game by choosing the Fast Track to LEGO Speed Champions option from the main menu. This is a change from the previous expansions in that you'd have to progress to a certain point to be allowed travel to the new zone. So, if you're relatively new to Forza Horizon 4, know that the expansion can be accessed very early in your driving career.

You're also not limited to only driving the LEGO vehicles in the LEGO themed world. If you'd rather drive around a LEGO city in a Ford Mustang, or if you'd like to bring the unlocked LEGO vehicles back into the the full game map of Britain of Forza Horizon 4, you can do that too.

And while everything is awesome, the most awesome part of this news is we only have to wait a few days to experience this expansion – Forza Horizon 4 LEGO Speed Champions launches worldwide on June 13 on Xbox One and Windows 10 PCs as an Xbox Play Anywhere title. Forza Horizon 4 LEGO Speed Champions will cost $19.99 and is included at no additional cost for players who own the Forza Horizon 4 Ultimate Edition, the Forza Horizon 4 Expansions Bundle or the Forza Horizon 4 Ultimate Add-Ons Bundle. Xbox Game Pass members have access to the standard edition of Forza Horizon 4 and are eligible for 10% off a standalone purchase or 10% off the Forza Horizon 4 Ultimate Add-Ons Bundle.

For all the latest news of Forza Horizon 4 LEGO Speed Champions from E3 2019, keep it tuned here to Xbox Wire.

Mike Nelson - Xbox Wire Editor

news.xbox.com
Gallery on Google Photos