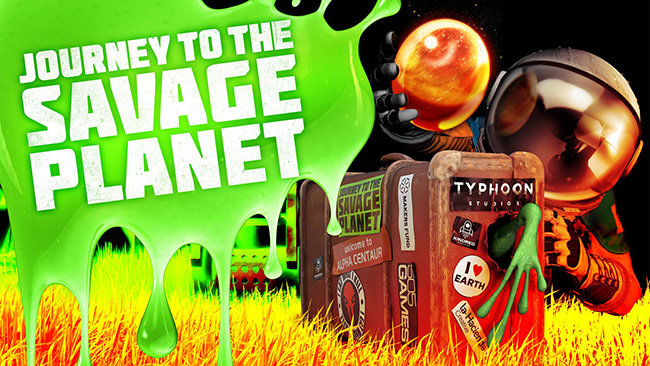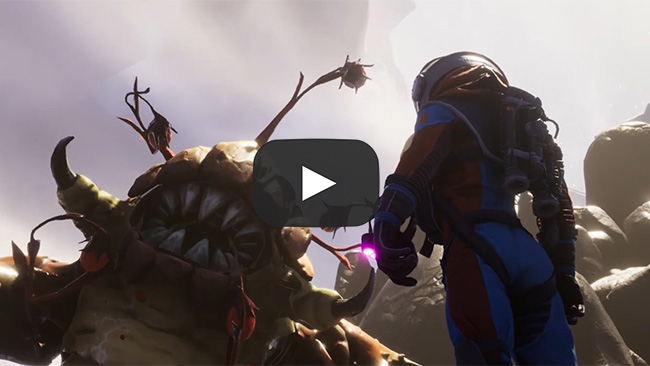 E3 Gameplay Trailer fr Interstellar Sci-Fi Adventure ' Journey to the Savage Planet' Teases Upbeat Humour in a Colorful Alien World

Global videogame publisher 505 Games and Typhoon Studios have unveiled a new E3 gameplay trailer for the upcoming first-person exploration game Journey to the Savage Planet, showcasing more of its weird and wonderful alien world and refreshingly aspirational tone. The trailer premiered yesterday on Inside Xbox: Live at E3, teasing viewers with player-driven gameplay, bright and colorful environments and strange creatures. Journey to the Savage Planet is available for appointment only hands-on demos this week at E3 2019.

Journey to the Savage Planet is an upbeat first-person adventure and exploration game set in a bright and colourful alien world filled with weird and wonderful creatures. As an employee of Kindred Aerospace, which proudly touts its rating as the "4th Best Interstellar Exploration Company," players are dropped onto the uncharted planet AR-Y 26, deep in a fictitious, far-away corner of the universe. Launched with high hopes but little equipment and no real plan, players are invited to explore, catalog alien flora and fauna and determine if this strange planet is fit for human habitation.

Global videogames publisher 505 Games will bring Journey to the Savage Planet to PlayStation 4, Xbox One and the Epic Games store for PC in early 2020.

For more information about Journey to the Savage Planet, visit savageplanetgame.com.