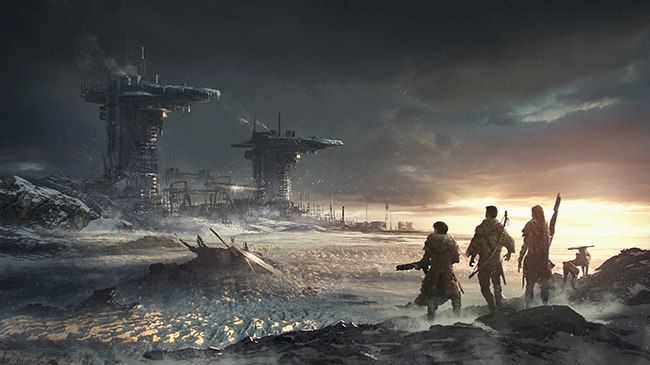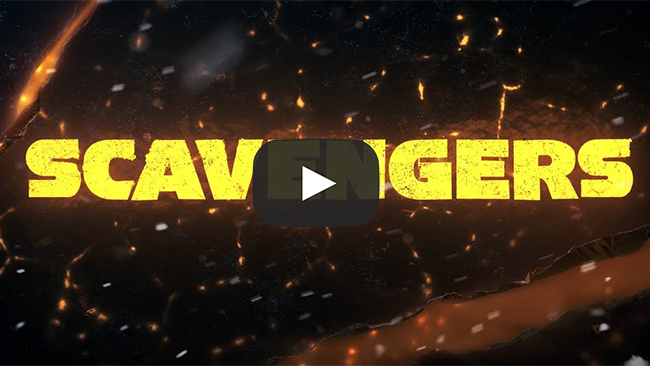 Download HQ Trailer .MP4 | 362 MB
Midwinter Entertainment Debuts First Gameplay for Online 'Co-opetition' Shooter "Scavengers" on YouTube Live at E3 2019

Today on YouTube Live at E3 2019, Josh Holmes, CEO of Midwinter Entertainment, revealed the first gameplay for "Scavengers," a class-based multiplayer shooter with a unique "co-opetition" twist.

Scavengers puts players in the role of young explorers working in opposing teams as they fight to survive in a future where cataclysmic events have triggered a new ice age. In Scavengers, PvP and PvE gameplay are combined and balanced to create a tense, deep and highly variable experience. Players must battle perilous weather conditions, predatory wildlife and sophisticated AI enemies in a world that combines exploration, survival and combat elements, while maintaining a focus on teamwork and cooperative game mechanics.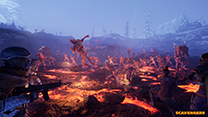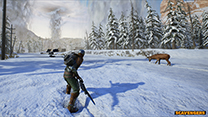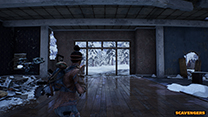 "The whole of Midwinter is thrilled to share Scavengers' gameplay for the first time," said Holmes. "Over the past year and a half we've been building a unique gameplay experience that we've come to describe as 'co-opetition'. The footage we're sharing today showcases that exciting combination of PvE and PvP, featuring four of our characters, each with unique abilities, fighting to survive in the hostile world of Scavengers. We're currently holding closed playtests on PC and we're excited to engage the community in our next phase of development."

Midwinter Entertainment is a new Seattle-based independent studio established by veterans of the Halo, Battlefield and Gears Of War franchises, among many others. Midwinter's CEO and Creative Director, Josh Holmes, co-founded the studio after a successful career in AAA gaming, most recently as Creative Director of Halo 4 and Studio Head of 343 Industries during the making of Halo 5: Guardians.

Scavengers is powered by SpatialOS, Improbable's unique cloud-based solution for multiplayer games.

Midwinter is the developer and publisher of Scavengers, available first for PC in 2020, with console releases to follow. Playtest registration is now live on PC. To be one of the first explorers to enter the world of Scavengers, sign up at scavengersgame.com.