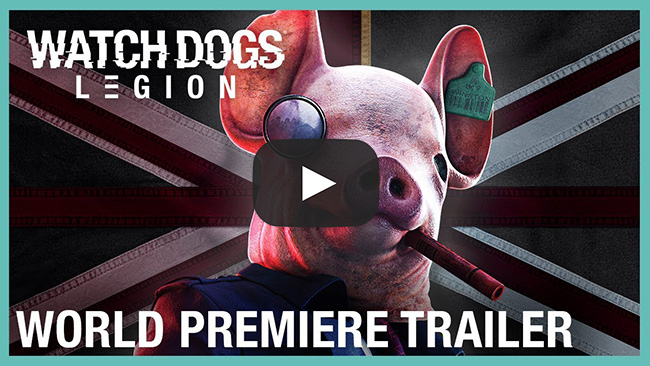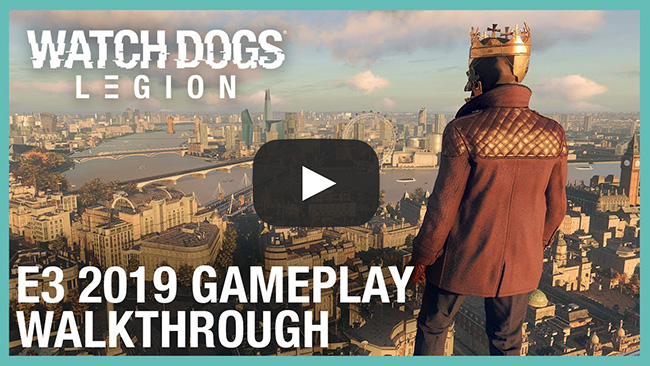 Watch Dogs: Legion – Liberate London As Anyone This March

Watch Dogs: Legion is coming March 6, 2020, and it's dropping players into a near-future London where anyone can be recruited to fight back against a new wave of authoritarianism. Coming to PS4, Xbox One, PC, and the Stadia gaming platform, Watch Dogs: Legion challenges you to push back against criminals, a corrupt private military corporation, and an oppressive surveillance state amidst a collapsed government by building a resistance from the downtrodden citizens around you.

The characters you'll meet roaming around London aren't randomly generated; instead, each has a persistent schedule and backstory, as well as special traits you can leverage to help your cause using the Play as Anyone feature. By helping characters and improving their opinion of hacker group DedSec, you can persuade them to join – and once they do, you'll be able to take full control of them. You'll also shape them into effective operatives – tough Enforcers, sneaky Infiltrators, or drone-controlling Hackers – and add them to a team with diverse skills and backgrounds, whose members you can switch between at any time (and who can all do at least basic Watch Dogs-style environmental hacking).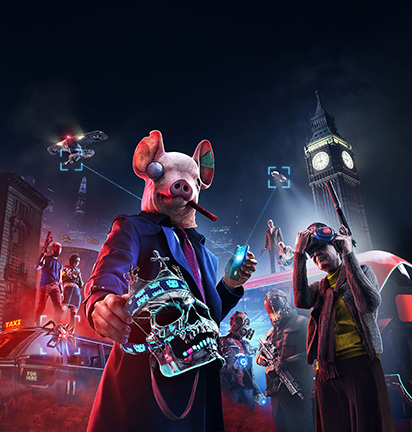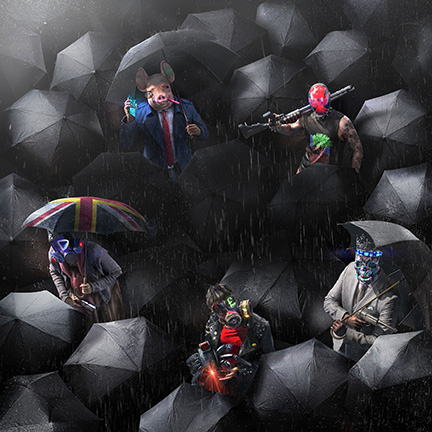 London's citizens are all fully voiced, and whether you're playing as an elderly pensioner or a tough-as-nails boxer, the game's cutscenes will change to reflect your character's presence and personality. Your choices also have an effect on the world around you; put up your fists instead of drawing a gun, for example, and your enemies will attempt to arrest or take you down non-lethally. But if you draw a gun – even a nonlethal one – they'll do likewise, and the confrontation could end with your character permanently killed.

Keep your operatives alive, though, and you'll be able to take advantage of their existing traits to excel in whatever role you choose for them, and unlock new abilities and tools as you level them up. In addition to building their own team, players will be able to join forces with friends in four-player co-op, with shared progression whether they're playing solo or online.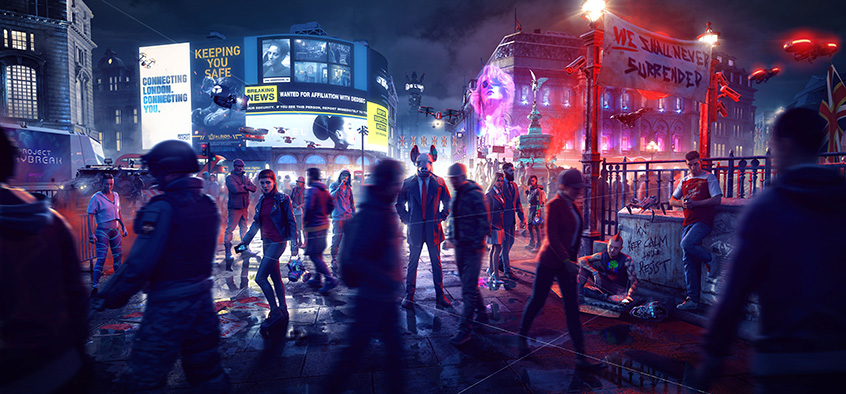 Pre-ordering Watch Dogs: Legion will get you access to the Golden King Pack, which includes a mask skin, pistol skin, and car skin. Additionally, the game will be available in the following editions:

• The Standard Edition, which includes the base game.

• The Gold Edition, including the base game, Season Pass (including the Not In Our Name story mission, available at launch), and three-day early access.

• The Ultimate Edition, which contains the base game, Season Pass, early access, and Ultimate digital content including the Urban Jungle Pack (with three new characters, along with their masks and outfits) and four weeks of VIP status, which earns experience and currency more quickly.

• The Collector's Edition, exclusive to the Ubisoft Store, which includes everything in the Ultimate Edition as well as an LED Ded Coronet Mask Replica, a Steelbook case, three exclusive stickers, and a recto-verso propaganda poster, as well as instant access to an in-game version of the Ded Coronet mask.

On PC, NVIDIA's GeForce RTX is the official graphics partner of Watch Dogs: Legion, and Ubisoft is working with NVIDIA to bring real-time ray tracing and other advanced technologies to the game.

Watch Dogs: Legion launches March 6, 2020, on PS4, Xbox One, PC, and Stadia.

news.ubisoft.com