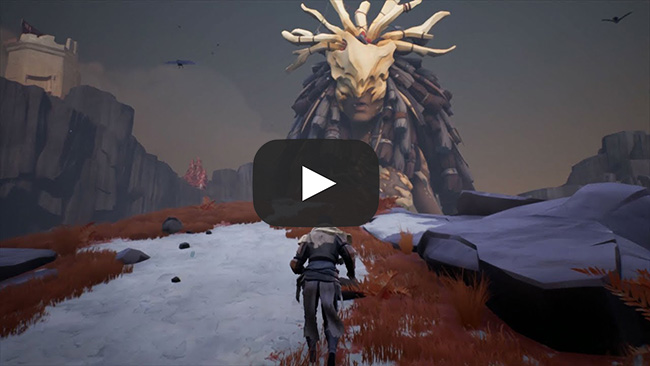 About Ashen


The Ashen's rebirth has restored light to the ash covered plains and the dark world you've always known. You must protect the Ashen at all costs, if there is any hope for the new light to survive.

There are those who prefer the darkness and will try to stop you on your quest. You'll need to be fast on your feet, quick to learn and willing to work with others if you hope to survive against the many threats you'll encounter on your journey.

At its core, Ashen is about relationships. You will meet people out in the world, perhaps a tinker or huntress, a fortune-hunter or weaver of shadows. Each character has unique knowledge and crafting abilities that will bolster your chances of survival and victory.

You must build a new life in these twilight plains and fight together instead of stumbling alone in the dark.



Key Features


• Passive Multiplayer - People you meet out in the world are players with their own agendas. It will be up to you to decide how to deal with them.

• Open World Exploration - Your settlement is nestled in the mountains, surrounded by hand crafted environments as far as the eye can see.

• Stamina Based Combat - Each encounter, no matter how trivial seeming, has the potential to end in disaster. Knowing the land and being patient are some of the most valuable weapons available to a lone wanderer in Ashen. Sometimes it is best to turn and run.

• Creatures - The creatures of Ashen include rare, lonely giants and hungry, twisted inhabitants of the night. Despite the perils of the darkness, life always finds a way. This is a land teaming with a diverse array of flora and fauna.

• The Town - The town will be cobbled together from survivors you choose to bring to your settlement. They might provide you with help ranging from blacksmithing to foraging expertise.