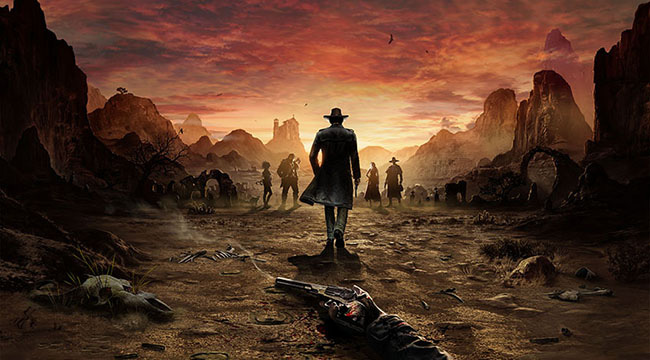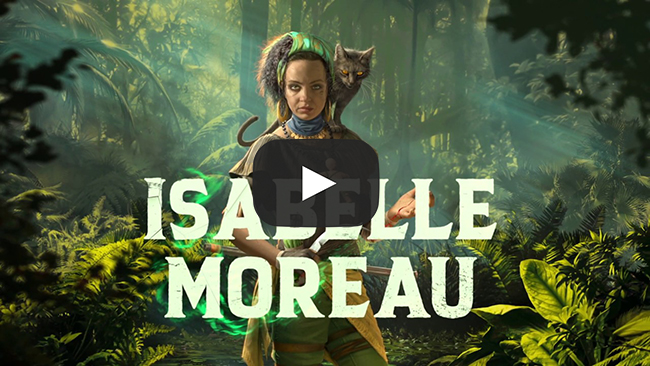 She's gonna do bad things ... Desperados III unveils new character Isabelle Moreau

You've met the bounty hunter Doc McCoy, you've been introduced to the bigmouth trapper Hector and of course you remember John Cooper, the knife throwing icon of the Desperados franchise. And if somebody forgot about Miss Kate O'Hara, she´ll sure find a way to remind them. But now Mimimi Games and THQ Nordic are unveiling the last member of the Desperados III gang... meet Isabelle Moreau.

Born and raised in New Orleans, Isabelle has mastered the occult techniques of Voodoo. She is able to slip into the mind of her enemies and control their actions. Also she can establish a dark bond between two foes, that let them share the same fate - so if one throat gets sliced, the other one will also bleed out. But these powers come with a price for Isabelle, a blood sacrifice she has to offer whenever she decides to use her powers. She cannot use just any blood for this, as it has to be her very own.

Desperados III will let you feel the power of voodoo on your PC, your PlayStation 4 computer entertainment system or your Xbox One in 2019.



About Desperados III


Desperados III is a story driven hardcore tactical stealth game set in a ruthless Wild West scenario. In this long awaited prequel to the beloved classic Desperados: Wanted Dead or Alive you experience the origin story of the infamous John Cooper and his gang. Combine your specialists to overcome tough challenges in many different ways. Plan your moves wisely and execute them perfectly in real time to sneak past your enemies while remaining undetected.



Key Features


• Play as five completely different characters with their unique skill set

• Approach each mission with a big variety of different solutions and paths

• Resolve seemingly impossible large enemy setups with careful planning and perfectly timed execution

• Witness the glory of classic Wild West scenarios like frontier towns, mysterious swamps, sprawling modern cities and many more by day and night.

• Defeat your foes choosing between deadly and non-lethal options, stealth and blazing gun

For more information on the game, please visit the official Desperados III website.