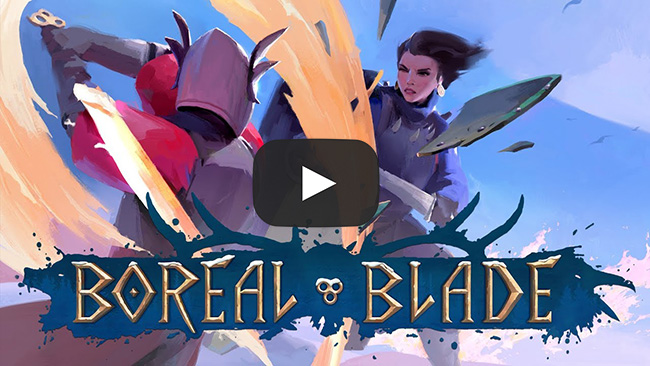 Boreal Blade is out now on Nintendo eShop!

Phew, we're finally here to share some exciting news with you!

You probably are unaware of it, but there has been a small team of Frozenbyteans making a game about sword fighting in all secrecy. We've been developing, testing, designing and perfecting this gem for quite some time now. Much has happened during all the crazy years of development, but we are finally ready to show our creation to you. Let us introduce you to Boreal Blade, a third person team-based melee fighting game.

Nintendo Switch players can enjoy their Boreal Blade experience starting today. A free demo version and full game are available for all aspiring warriors from the Nintendo eShop. Both the demo and the full game are compatible, allowing players of both versions play together!

Boreal Blade is making its way to PC as well. Eager players are welcome to join the closed Steam beta via our official Boreal Blade Discord server!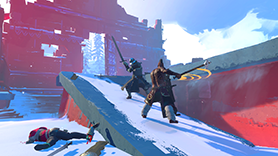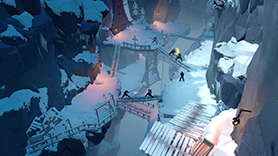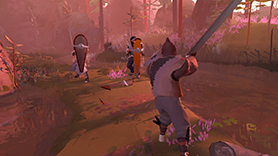 What is Boreal Blade?


At first glance, Boreal Blade may seem simple – there is only a single basic attack button after all! But don't be fooled by that: There are dozens of ways to variate your attacks. You can move your weapon and character around freely, allowing you to select your attack angles and sides carefully. We decided to throw overboard the overused rock-paper-scissors approach with unnatural key combinations, pre-determined attack patterns and their counter moves. When you play Boreal Blade, an attack can be turned into a block – and back to another attack just in a blink of an eye. Strikes and blocks meld into a seamless continuity.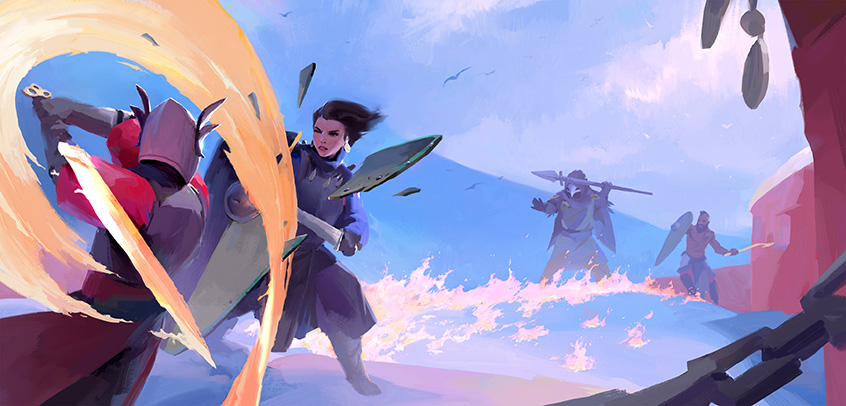 There are four distinctive fighting styles, three armour classes with their strengths and weaknesses – and a vast arsenal of weapons, armour pieces and items to choose from.

So, the game is not as simple as it may sound, but it is not a complicated experience either. All you need is your single attack button and movement keys (or your controller stick, if you prefer to use one) and you are ready to go and start hacking your opponents into pieces! Maybe throw a dash here and there? When you have learned the ropes, it's time to plan your attacks more carefully and start combining various offensive and defensive fighting elements to develop your own unique fighting style! Why not try sprinting, charged attacks, feint attacks or throwing your weapon?

Boreal Blade is set in the fictional land of Norvalg, inspired by Viking age and northern sagas. Whenever a decision needs to be made – whether it is about heading to war or determining where the cheese should go in a sandwich – fierce Norvalgian warriors gather in their famous debating arenas, pray for strength from their gods and battle until the truth is uncovered. You are invited to join these debates – create your own warrior, choose a cause worth dying for and fight in the various Norvalgian arenas with your clan mates.

At the eve of the launch, our small team is really motivated and excited. Boreal Blade is close to our hearts, and we have given it a lot of attention and love. We hope you will love it as much as we do, so go ahead and try the free demo version for Nintendo Switch! When the fun and engaging gameplay sweeps you off your feet – sometimes quite literally during the heated debates – you can buy the full game to unlock all the equipment, accessories and other features. The full game and the free demo version are available for all Nintendo Switch players today! Both demo and full version players can play together.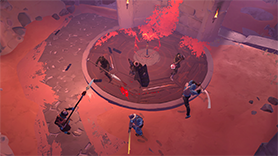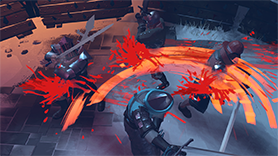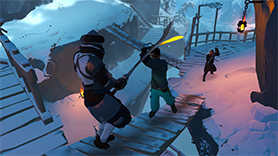 Key Features


• Reactionary and tactical gameplay: Complete freedom of attack and block direction performed with simple controls, allowing players to concentrate on their battle tactics and series of manoeuvres and to control the flow of the battle. There are hundreds of ways to variate attacks and players have complete freedom to move the weapon and player character around, encouraging them to experiment and find the fighting style that suits them best.

• Four multiplayer game modes: Players can charge into combat together with their clanmate warriors in Team Deathmatch and Boreal Battle modes where two teams go up against each other. Boreal Claim mode consists of two teams who take turns attacking or defending a banner against the other team. In Deathmatch it is everyone for themselves – the first warrior to amass 20 kills wins!

• Four different fighting styles: Hundreds of weapons, shields, pieces of armour and battle items for developing customized fighting styles and battle tactics.

• Detailed character creation and game world: Create your own warrior and choose their equipment, accessories and weapons and customise their appearance with jewellery, facial hair and armour dyes. Explore the different fighting arenas across the Nordic Mythology inspired, paintinglike Norvalg.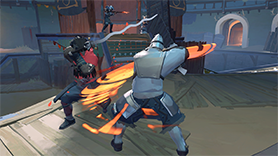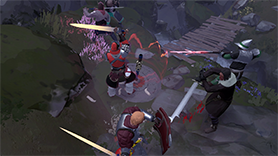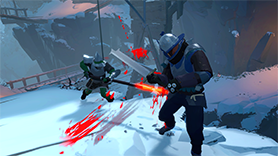 Demo


• Put your team fighting skills to the test with the free Boreal Blade Demo available for Nintendo Switch today.

• The demo includes the tutorial, Training hall and Yggslatr map. Demo players are also free to join all games hosted by all other players.

• In the demo you can use the default armour and weaponry and you have the opportunity to pick up additional items and armaments from the ground.

• Demo and full game are compatible, allowing players of both versions play together!

If you want to learn more about the game and how to master every aspect of it, stay tuned for the upcoming Boreal Blade feature blog posts as well! We'll shed more light on weapons, fighting styles and various tactics needed to beat the game – and your opponents. You can join the mailing list at Boreal Blade website to make sure you never miss an update!frozenbyte.com