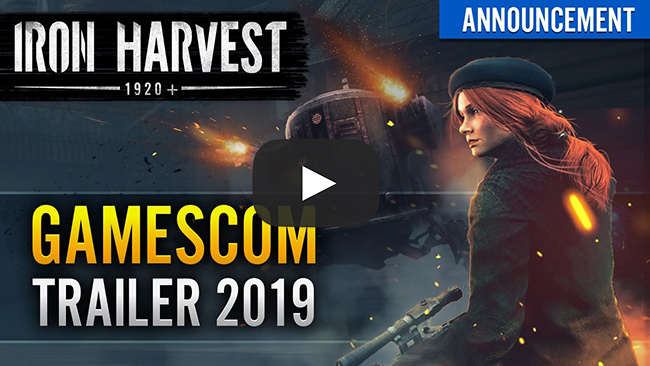 Iron Harvest Release Date Revealed

King Art Games and Deep Silver revealed the release date and a new trailer for the highly anticipated Classic-RTS Iron Harvest during the Opening Night Live ceremony at this year's gamescom 2019 in Cologne. The game, playing the amazing Diesel-Punk universe based on the work of polish artist Jakub Rozalski, is set to release on 1.9.20. (September 1st 2020) on PlayStation 4, the Xbox One family of devices including the Xbox One X and PC.

During the conference the team also confirmed that the game will be coming to PC across various platforms including Steam and GOG at launch. The game is available for wish listing as of now as well.

Gamescom 2019 Hands-On: Players attending this year's gamescom can take control of the battlefields and lead their troops and gigantic Diesel-Punk-mechs at the Deep Silver & Friends Area in Hall 9 from today until Saturday August 24th.