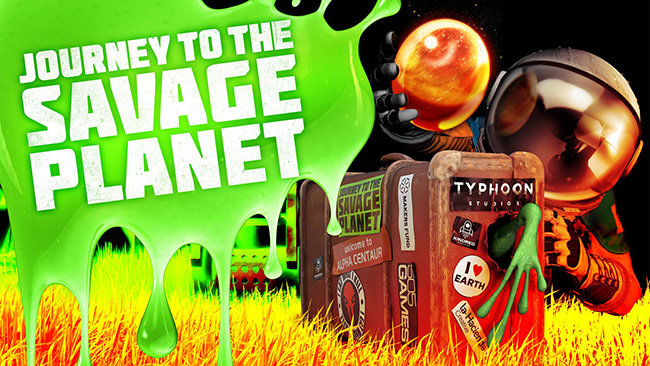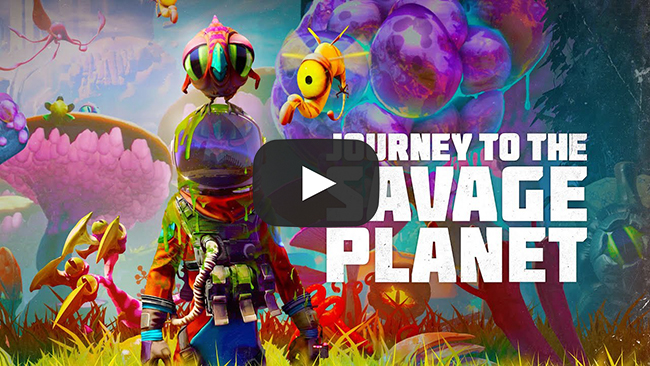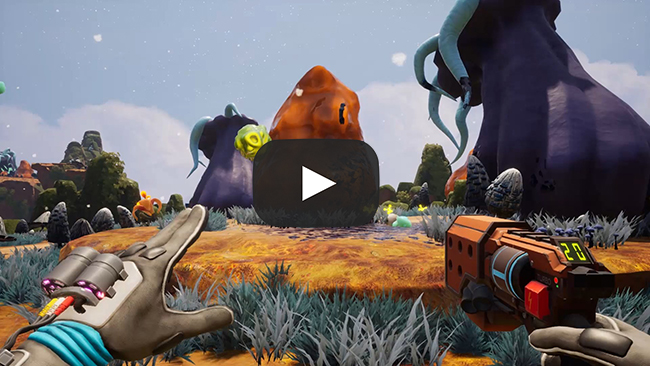 ComedicInterstellar Sci-Fi Adventure Game Journey to The Savage Planet Prepares for Launch in January

Global publisher 505 Games and Typhoon Studios will launch the humorous sci-fi exploration and adventure game Journey to the Savage Planet digitally worldwide on Tuesday, January 28, 2020. A full global release at physical retail will follow in supported countries across Europe and the rest of the world on Friday, Jan. 31, priced at £24.99 on all formats and territories where available for purchase.

In a new trailer and b-roll footage unveiled today at Gamescom in Cologne, Germany, viewers are treated to an exciting look at more of Journey to the Savage Planet's weirdly wonderful alien world, including the dangerous Jellywaft Islands, the murky Swamp Gully and a towering Fungal Forest, among other intriguing environments. Never-before-seen creatures showcase the space adventure's zany and peculiar comedic charm such as the Floopsnoot, a dangerous flying one-eyed creature and the Insectoid Swarm, a dense cluster of angry insects. Also unveiled is the announcement of a new 2-player online co-op feature enabling players to adventure and explore the upbeat and comical world of Journey to the Savage Planet with a friend.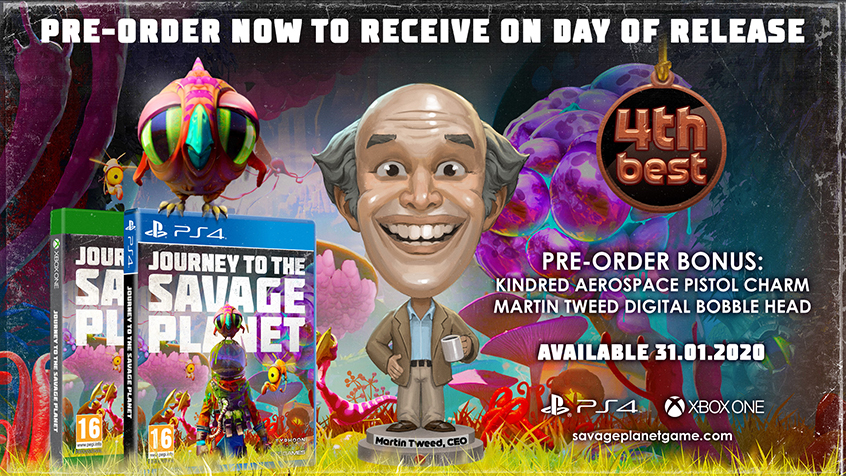 Journey to the Savage Planet is an upbeat first-person adventure and exploration game set in a bright and colorful alien landscape. As an employee of Kindred Aerospace, which proudly touts its rating as the "4th Best Interstellar Exploration Company," players are dropped onto the uncharted planet AR-Y 26, deep in a fictitious, far-away corner of the universe. Launched with high hopes but little equipment and no real plan, players are invited to explore, catalog alien flora and fauna and determine if this strange planet is fit for human habitation.

Pre-orders for the new aspirational interstellar sci-fi game are now available worldwide at digital retail for PC and PS4, and at physical retail for PS4 and Xbox One (with digital orders for Xbox One to follow soon). Players who pre-order Journey to the Savage Planet on PlayStation 4, Xbox One and PC will receive two exclusive in-game pre-order bonus items: The Martin Tweed digital bobblehead, a perfect complement to players' in-game Javelin habitat, and a Kindred Aerospace "4th Best" pistol charm, giving players an increased chance at better loot drops when equipped. PlayStation 4 and PC players will receive 10% off digital pre-orders form the PlayStation Store and Epic Games store. Additionally, players who pre-order Journey to the Savage Planet for PlayStation 4 will be treated to an exclusive dynamic console theme. Players pre-ordering Journey to the Savage Planet from the Epic Games Store will receive an exclusive digital wallpaper graphic. All pre-order bonus items will be delivered to players at game launch.

Hands-on appointments of a new demo showcasing 2-player co-op in an all-new biome are available to qualified press attending Gamescom 2019 in Cologne, Germany.

For more information about Journey to the Savage Planet, visit savageplanetgame.com.