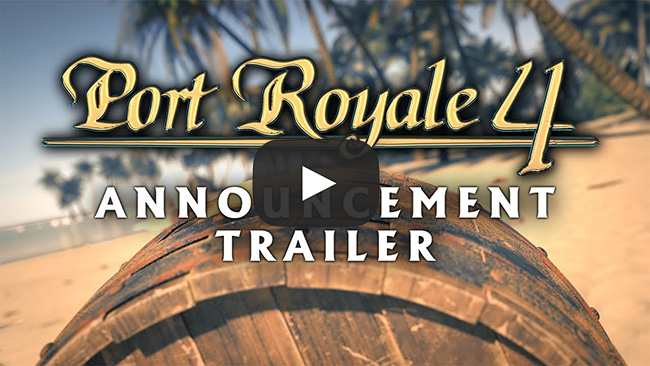 Conquer the Caribbean: Port Royale 4 Announced

Following an exclusive reveal as part of gamescom Opening Night Live with Geoff Keighley, Kalypso Media has announced Port Royale 4 (Kalypso Shop | Steam), an all-new entry in its much-loved seafaring trading sim series, financially supported by 'Film und Medienstiftung NRW' and developed by Gaming Minds Studios (Railway Empire, Patrician) for release in Q4 2020 on Windows PC, PlayStation 4, Xbox One and Nintendo Switch.

In Port Royale 4, take control of a colony as a young and ambitious governor, eager to grow their small settlement into a bustling trader city. Players will develop production chains connecting multiple islands to create complex trade routes across the Caribbean and fulfil tasks for their nation's viceroy to earn more fame and unlock town buildings, ships and more.

Along the way, you'll also conquer the cities of rival nations and hunt down their fleets while keeping a keen eye out for pirates and other privateers. For the first time in the series, naval battles will be turn-based, with up to 10 ships battling at a time and special tactical captain manoeuvres that can turn the tide of battle, even in the most hopeless of situations.

Port Royale 4 is scheduled for release in Q3 2020 on Windows PC, PlayStation 4 and Xbox One.