Download HQ Gameplay .MP4 | 339 MB
Get Your Heart Racing as GRID Prepares for Launch

Codemasters ignites the drama of motorsport with the latest GRID trailer that premieres today. Having recently won Best Racing Game at the gamescom Awards 2019, the trailer highlights player choice, showcasing multiple car classes on some of the most challenging track and street circuits in various settings including night time and heavy rain race conditions. GRID releases on 11 October on PlayStation 4 computer entertainment system, the Xbox One family of devices including the Xbox One X and Windows PC (DVD and via Steam).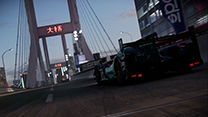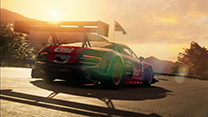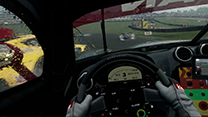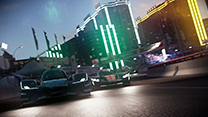 Against the backdrop of a remixed version of The Light by Sophie and the Giants, the trailer comes to life with the Audi R8 1:1 battling wheel-to-wheel with the Honda CRX MightyMouse on the twisting point-to-point Okutama Sprint. The action cuts to traditional race circuits in Zhejiang and Brands Hatch and the first Nemesis is created as the SRT Viper GTS-R and Chevrolet Corvette C7.R trade paint as they jostle bumper-to-bumper to retain the racing line.

The trailer culminates with the Prototype class featuring the Acura DPi and Cadillac DPi-V.R racing through the streets of Shanghai at night and fades with a climatic fight to the finish. With 104 events at launch including challenges against FA Racing Esports and Fernando Alonso, players enter the GRID World Series against long-time adversaries, Ravenwest. With accessibility and choice at its core, players have access to four cities, eight circuits with over 80 racing routes. Featuring over 400 AI personalities ranging from calm to aggressive, measured to unpredictable, every race will feel unique and alive.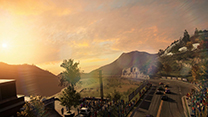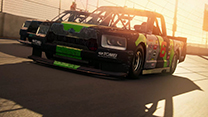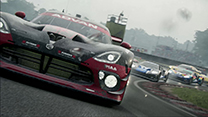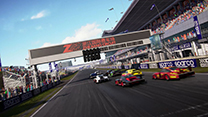 "As a team, we wanted to capture the essence of the original GRID which, in its day innovated the racing genre with best-in-class handling and the introduction of Flashback. We want to build on GRID's legacy and create a game that focuses on three core pillars of choice & accessibility, motorsport stories and racing for glory, all of which are captured in the trailer," said Chris Smith, GRID Game Director at Codemasters. "Accessibility and Choice allows players to race their way with handling options for both the core sim racer and casual players. Secondly, it's about Glory and Prestige. We want players to feel excited no matter where they finish - whether that's in first place or coming out on top against your arch nemesis. Lastly, it's about the unpredictable stories that happen in Motorsport; it's why we watch motorsport on TV. It's the drama and those the key moments that get you sitting on the edge of your seat. GRID isn't about a procession of cars. It's tight overtakes, bumper-to-bumper scrapes and competitive racing action. We want everything including the car to be able to tell a story at the end of the race through its bumps and scrapes. GRID gives players drama, excitement and unique motorsport stories in every race."

For the latest GRID news go to the website and social channels on Instagram, Twitter and Facebook.