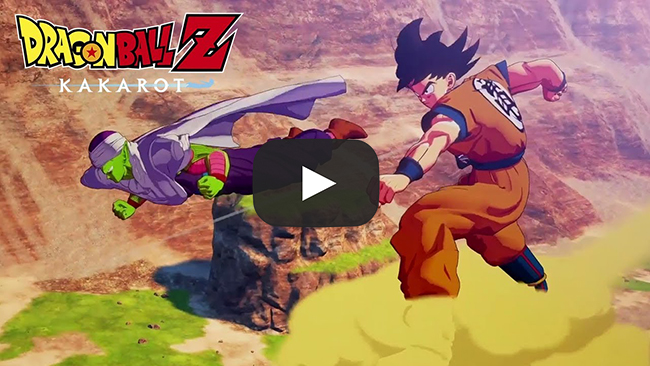 Dragon Ball Z: Kakarot Gameplay Showcase #1

In Dragon Ball Z: Kakarot, players will relive the beloved story of Dragon Ball Z like never before. As Kakarot - or, Goku - they'll experience his quest to grow stronger, his thirst for challenge, and, above all, his battles to protect Earth from the most powerful villains in the universe.

In the first of a planned series of videos delving deeper into each game element, we cover three of the core concepts of the upcoming Action RPG – including:

• Story - with original side-plots told for the very first time, as well as the classic Dragon Ball Z saga

• Battles - covering the dynamic combat systems and boss fights

• Exploration - from flying around, to a variety of other activities, including Goku's favourite pastime: eating!

Dragon Ball Z: Kakarot arrives on PlayStation 4, Xbox One and PC on January 17th 2020.