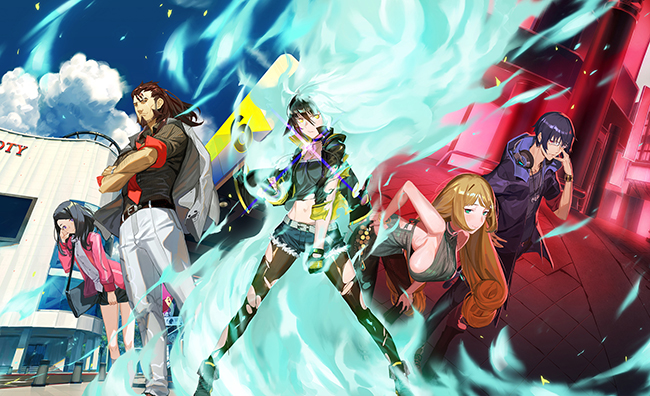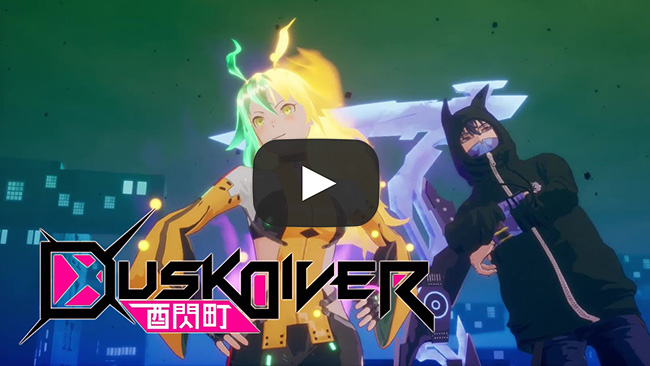 Dusk Diver out now for Nintendo Switch, PlayStation 4 and Steam

Developer JFI Games, Justdan International. and publisher PQube are excited to announce that Dusk Diver is now available in Europe for Nintendo Switch, PlayStation 4 and PC on Steam! The anime action RPG based in the iconic Ximending district of Taiwan's capital Taipei shakes up the genre with a unique mix of combat and exploration of the beautifully recreated city streets!

In North-America, the PC/Steam version is also available already and Nintendo Switch and PlayStation 4 will follow on October 29th!

The story starts at Exit 6 of the MRT station Ximending, showing a recreation of its streets in a realistic but fantasized world, rendered in beautiful anime style. From there on, players follow ordinary high school student Yang Yumo and experience her fantasy action adventure through Ximending and Youshanding, a mirror world with two faces.

After learning about this hidden shadow dimension and meeting the Guardians of Ximending, players start an exciting adventure, alternating between exploration and socialising with the characters of Ximending during the day and action combat starting with the hours of dusk!

The non-combat part of the game is not only a way to take a digital tour through one of Asia's most buzzing places, full of anime and manga stores, amazing street food and more, but is also tied to your progress: finding a nice restaurant to eat before a combat mission will boost your stats and cultivating the relationship with your favourite Guardian will improve your effectiveness in joint fights!

Fans of the Musou genre will immediately feel at home in Dusk Diver's battles. The fights against the demons of Youshanding become more and more challenging, while players can choose from an increasing number of Guardians to stand by their side. While the RPG system lets you enhance Yang's core attacks and attributes as you progress, the Guardians all come with a different set of assists, perfect for a variety of playstyles!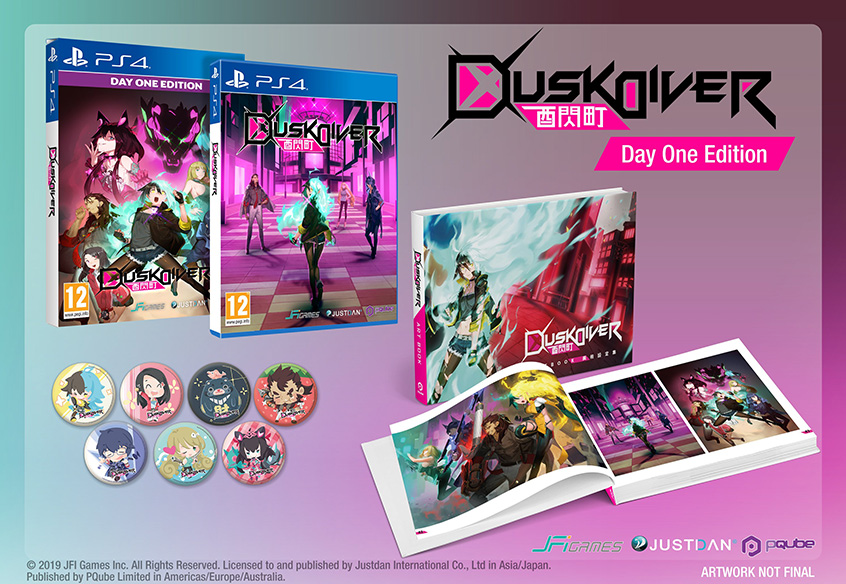 The Dusk Diver Day One Edition features a high quality Art Book packed full of gorgeous visuals, concept art and character profiles. Alongside this, divers will receive 7 character badges featuring the colourful inhabitants of Taipei's Ximending district! The art book, badges and game are housed in a Day One Edition Box with cover art exclusive to it.