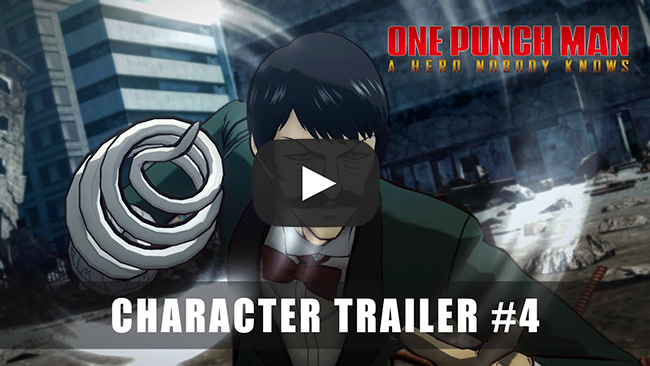 One Punch Man: A Hero Nobody Knows Welcomes Child Emperor, Spring Mustachio, and Sweet Mask to the Battle!

Some fan-favorite heroes join the roster in One Punch Man: A Hero Nobody Knows, starting with the youngest hero of the Hero Association, Child Emperor. Child Emperor is a 10-year-old S-class hero with a sharp, analytical mind that enables him to formulate plans in a cool and calm manner.

Two additional A-class heroes also join the roster: Spring Mustachio and Sweet Mask. Spring Mustachio is currently A-Class rank 28 and is an expert swordsman. Sweet Mask is the A-Class Rank 1 hero and is a famous model, actor, and singer known for his good looks and charismatic personality. He is also immensely strong, strong enough to be placed into S-Class. However, Sweet Mask chooses to remain in A-Class to make sure that weaklings cannot rank up and damage the reputation of the Hero Association.

One Punch Man: A Hero Nobody Knows comes to PlayStation 4, Xbox One, and PCs via Steam on February 28th, 2020! Players who pre-order One Punch Man: A Hero Nobody Knows will receive early access for Saitama (Dream Version) who will take damage like a "normal" hero, along with additional outfits for Saitama which include his jersey and black suit, and a Saitama mask.