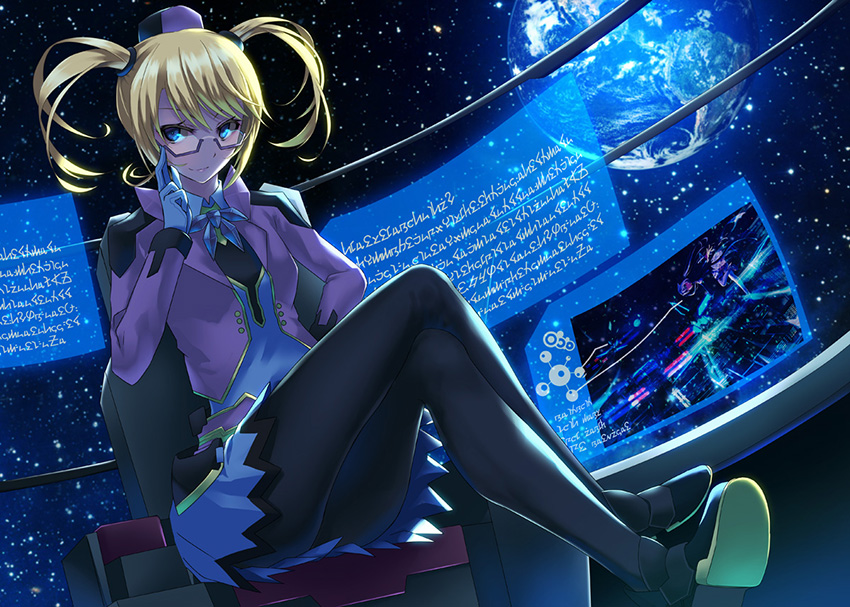 Phantasy Star Online 2: Closed Beta Test Starts February 7th

The wait is finally over! The Closed Beta Test for one of Japan's biggest online RPGs, Phantasy Star Online 2 (PSO2), starts Friday, February 7th at 5 PM (PST). Participants will retain their progress and have a chance to obtain special in-game rewards. Sign up now through the Xbox Insider Hub!

Closed Beta Test Schedule

• Starts: Friday, February 7th, 5 PM (PST)

• Ends: Saturday, February 8th, 11:59 PM (PST)

• Official Website: Opens Friday, February 7th, 10 AM (PST)

Pre-Load: Players will be able to install the game in advance starting Monday, February 3rd.

Download it once: You can update the existing client for the upcoming Open Beta Test and Launch without having to redownload the game.

Play First on Xbox One

Explore numerous worlds with friends and experience PSO2's unparalleled action combat and character customization first on Xbox One. Choose from four distinct races and nine classes, each equipped with unique weapons and skills that completely transform the way you play. Your never-ending quest starts here!

Take on Urgent Quests

Join forces with up to eleven other operatives and experience unforgettable boss battles in special events called Urgent Quests. These challenges happen at specific times throughout the day, so make sure to check the schedule below so you don't miss out on obtaining unique rewards during the Closed Beta Test!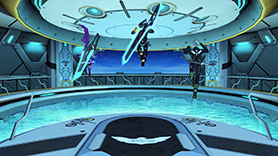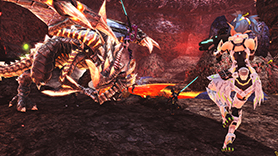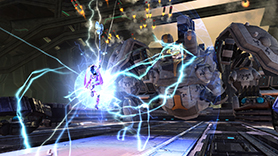 February 7th Quests

• 8 to 8:30 p.m. PST – Cradle of Darkness
• 10 to 10:30 p.m. PST – Giant Automata: The Awakening

February 8th Quests

• 7 to 7:30 a.m. PST – Cradle of Darkness
• 1 to 1:30 p.m. PST – Giant Automata: The Awakening
• 5 to 5:30 p.m. PST – Cradle of Darkness
• 8:30 to 9 p.m. PST – The Raging Obsidian Arm
• 9 to 9:30 p.m. PST – Elder of the Unfathomable Abyss

Obtain Special Rewards

Beta Testers will have a chance to claim special rewards for either logging in or for participating in Urgent Quests. Make sure to check the requirements below to maximize your chances of obtaining them all!

Immediate Rewards

Players will receive these rewards immediately after logging in during the Closed Beta Test.

• First Login – Photon Halo B (Accessory) and Beauty Salon Free Pass (Consumable)

• Daily Rewards – EXP Boost +50% (x3), Rare Drop Boost +50% (x3), Meseta Boost +50% (x3) (Consumables)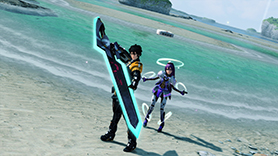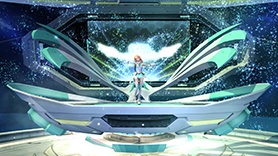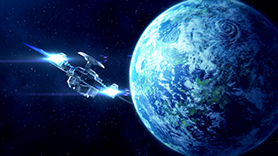 Special Rewards

Players will receive these rewards when the game officially launches (release date TBA).

• Complete 1 Urgent Quest – Photon Halo C (Accessory), Triboost +100% (Consumable)
• Complete 2 Urgent Quests – Photon Halo A (Accessory), Triboost +100% (Consumable)
• Complete 3 Urgent Quests – Mag Dreamcast (Evolution Device), Triboost +100% (Consumable)
• Complete 4 Urgent Quests – Coated Edge (Weapon Camo), Triboost +100% (x10) (Consumable)

Watch Concerts Live

Meet Quna, Oracle's favorite music idol! Gather your friends during the Closed Beta Test and watch her perform live in the Ship's Shopping Plaza. Concert-goers will not only have a great time but also receive multiple buffs afterward! It's a unique experience that you will not want to miss!

• February 8t – 8 to 8:15 p.m. PSTh – Performing the songs "Our Fighting" and "Eternal Encore"

• Buffs Received – Rare Drop Rate Increase, Meseta Drop Rate Increase, and Experience Points Rate Increase

The time to join ARKS is almost here! See you in the Closed Beta Test!

Nore: The PSO2 Closed Beta Test is only available to players in the United States and Canada. You can register for early sign-up on Windows 10, but the Closed Beta is exclusive to Xbox One.

For more information about the PSO2 Closed Beta Test visit the game's official website at pso2.com. You can also follow these official PSO2 accounts for sneak peeks and details.

Xbox Wire