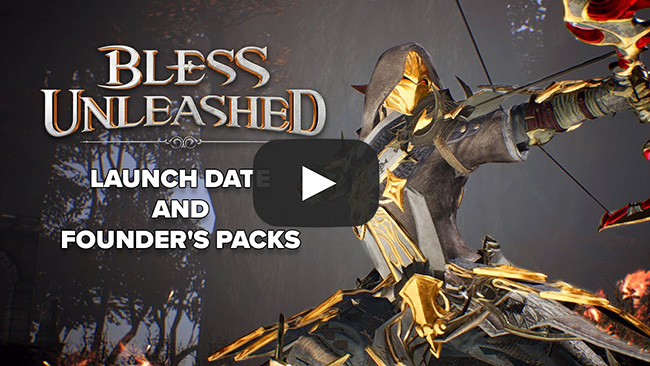 Bandai Namco Entertainment Announces Launch Date for Bless Unleashed

Leading interactive entertainment developer and publisher, Bandai Namco Entertainment, today announced that Bless Unleashed - which is coming exclusively to the Xbox One family of devices - is set to launch on March 12, 2020. Complete with Xbox One X enhancements (4K Ultra HD and HDR10 support) Bless Unleashed dives into a world of mystery as players take on compelling dungeons and bosses, explore open new zones, customize their character and upgrade their Blessings Skills, compete in lethal PvP combat, and much more.

Starting now, Bless Unleashed is also making available for purchase the Deluxe, Exalted, and Ultimate Founder's Packs. The Deluxe Founder's pack includes a 7-day head start, the "Founder's Pyreborn" title, the Ivory Unicorn mount, and 7 day Valor Perks. The Exalted Pack includes everything in the Deluxe Founder's Pack plus a 10-day head start, the Ironclad Rhino Mount, the Gilded Enforcer Costume set, an additional character slot, 1,000 Lumena (virtual currency), and a 30 day Valor Perks. The Ultimate Founder's Pack includes everything in the Deluxe and Exalted Founder's packs with addition of a 15-day head start, the Inferno Stallion Mount, the Crimson Slayer Costume set, the Crimson Slayer Weapon Skin set, two additional character slots, 2,000 Lumena, and 90 day Valor Perks. The Deluxe, Exalted, and Ultimate Founders Packs are available for purchase here: blessunleashed.com/packs.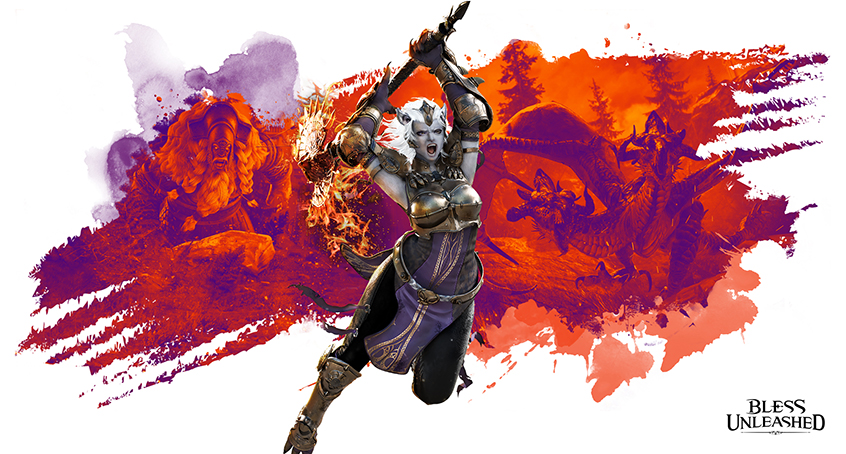 Bless Unleashed takes place in an untamed world with a rich backstory created with hardcore MMO players in mind. With deep combo-driven mechanics, player customization, and cooperative (PvE) and competitive (PvP) multiplayer, there is an endless amount of content and gameplay possibilities to keep players engaged. Developed using Unreal Engine 4, Bless Unleashed brings unparalleled visuals to a fully realized fantasy world, offering one of the most stunning MMORPGs produced for console players. Players adventure across an open persistent world where mythical beasts roam the land and player vs. player battles can erupt over disputed areas at any time.

For more information about Bless Unleashed, please visit: blessunleashed.com.