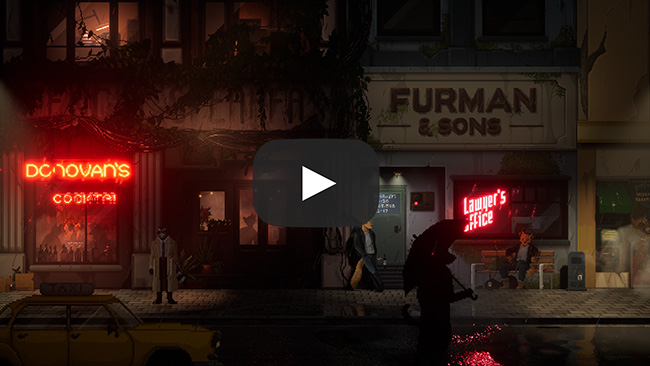 Say hello to Backbone, a gorgeous cinematic noir mystery with a raccoon detective!

Today we're introducing you to Backbone, a highly anticipated noir adventure game from the incredible team at EggNut! Howard Lotor is a private detective working a routine missing person case in a dystopian, alternate history Vancouver. But what Howard stumbles upon thrusts him into a disturbing hunt for the truth.

Howard is a raccoon in a trench coat.



A blending of cinematic adventure and immersive branching dialogue inspired by classic CRPGs, Backbone explores mature themes in a city of anthropomorphic animals where species dictates social class. Sniff out clues and evidence, interrogate a diverse cast of characters, solve stealth puzzles, and choose which leads to follow. Backbone delivers a unique universe based on the real Vancouver, brought to life with a stunning modern pixel art aesthetic and original dark jazz soundtrack.



Download the free demo today on Steam!


Want to get a take a peek at the world of Backbone? Check out Backbone: Prologue, a free demo on Steam available now! Download it today and step into the paws of detective Howard Lotor as you trek through dystopian Vancouver BC in act one of Backbone.

If you like the demo, please consider leaving a review and adding it to your wishlist! It helps out a bunch!

rawfury.com