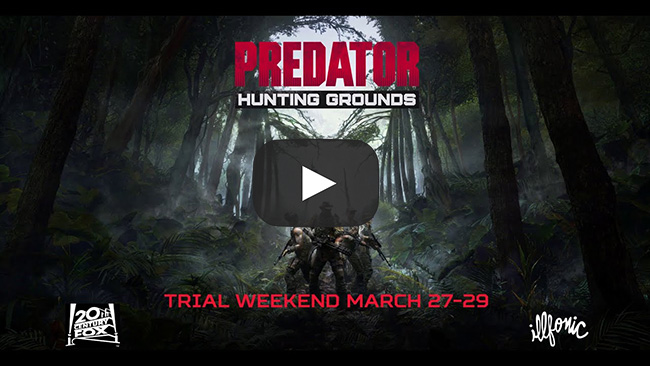 Predator: Hunting Grounds Trial Weekend Starts March 27

I am so excited to announce we will be running a trial weekend for Predator: Hunting Grounds, starting on March 27, and running through March 29. The Trial will be open to PS4 players with a PlayStation Plus membership and PC players as well via Cross-play support. Just hop to PlayStation Store, download the Trial, and start hunting!

The Trial will be available to download on March 27 in Japan at 3pm JST, in Europe at 4pm GMT, and in North America at 5pm PST.

We spent the last part of 2019 taking a demo around to various gaming events around the world and allowing members of the public to try it for themselves. Seeing the fun that everyone has had as both the Predator and the Fireteam has been incredibly rewarding for the dev team. We received valuable feedback through that process and we believe everyone will be excited to see where the game is. We are looking forward to having you test the game out as we are getting closer and closer to launch.

The Trial will allow you to play solo as the Predator, or to team up online with three others as part of a Fireteam. Back in December, we detailed how savage and powerful the Predator was. Ahead of the Trial, here's what you should know about playing on a Fireteam in Predator: Hunting Grounds.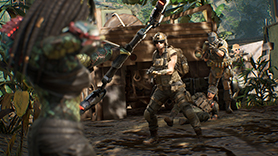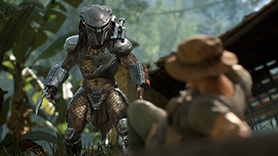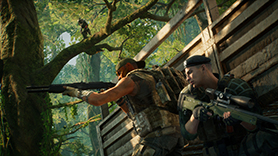 The Odds Are Against You

Who doesn't love a challenge? We love that when you play as the Fireteam it really captures that feeling of power, of being the best of the best. You have access to a state-of-the art arsenal and gear that lets you feel like you can take down an army, and you will. Fireteam players have a mission to accomplish and must face lots of AI opponents PLUS another player hunting them as the Predator.

Get a Real Sense of Fear

The original Predator movie was scary and so is playing this game. You land in the map with a mission at hand and battle AI opponents to accomplish key objectives, and then all of the sudden you hear that ominous clicking noise, A threat that could be coming from anywhere. On top of this suspense, when the Predator attacks, it's terrifying. The Predator is relentless. It can pounce on you from above, shoot deadly plasma from the shadows, or rip you apart up close. The thrill of being hunted made the original movie so fun to watch, and what makes playing on the Fireteam so fun.

Making It Out Alive

Just like in the films, you need to regroup with your team, reevaluate your situation, and decide how you are going to get out alive. The game gives you all the tools you need but the tactics and strategy is all on you.

• Do you escape the Predator or turn the tables and hunt it down?
• Do you band together and use your collective firepower to fend it off?
• Do you divide and conquer?
• Do you use the environment and AI opponents to your advantage?

There are so many options and the choice is yours. Figuring out how to survive is at the core of why being on the Fireteam is fun.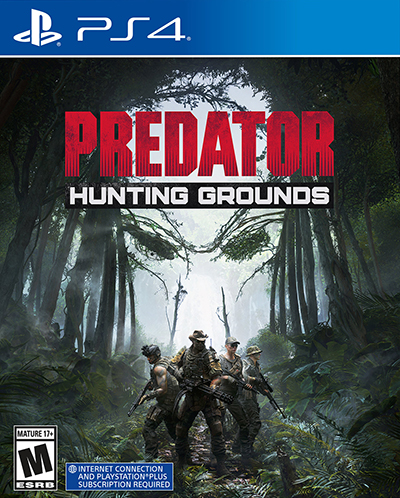 Lastly, we're thrilled to reveal our cover art for the game! This piece really captures how we feel playing both the Predator and on the Fireteam. You feel the intensity that the Predator is everywhere and nowhere all at once while hunting the Fireteam. And you also feel that the Fireteam is just as deadly with their arsenal as they work together as a team. They are always alert and ready for anything. Which takes us right back to the film that continues to inspire us, the '87 Predator.

Every gamer, no matter the character you are playing, is ready to hunt and be hunted. We are looking forward to seeing you in the hunt on March 27! Watch the blog for more info and tips!

Charles Brungardt - CEO, IllFonic

PlayStation Blog