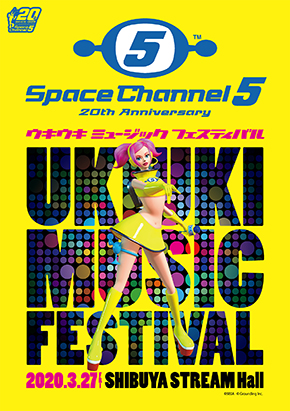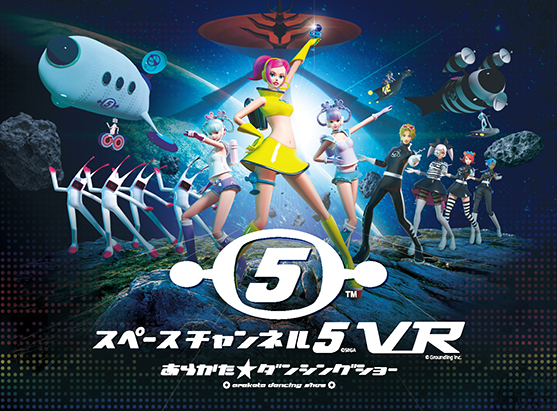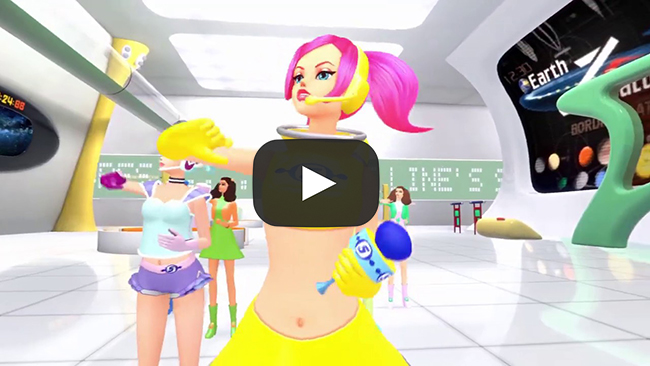 Space Channel 5 Returns on February 25th as Space Channel 5 VR: Kinda Funky News Flash!

Grounding Inc. is excited to announce that the long-awaited new entry into the Space Channel 5 franchise is releasing on February 25th, 2020 in North America, Central, and South America, and February 26th in Japan, Europe, and Oceania. Space Channel 5 VR: Kinda Funky News Flash! will be available as a PlayStation VR (PSVR) downloadable software at launch on the PlayStation Store for $39.99 USD (¥3980). This is the first standalone game from Sega's music and dance-themed masterpiece franchise to be released in 18 years, which also celebrated its 20 year anniversary on December 16, 2019.

Members of the original development team have returned to usher Space Channel 5 into a new decade. Space Channel 5 VR: Kinda Funky News Flash! is set in "Space Channel 5," the premiere space TV station of the 25th Century. For the first time, the player will physically join senior reporter Ulala as a rookie, by dancing, posing, and grooving while holding PlayStation Move motion controllers. Returning cast members join brand new characters in new stages and music for a groovin' good time.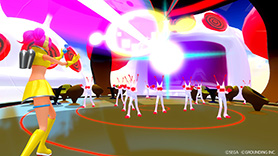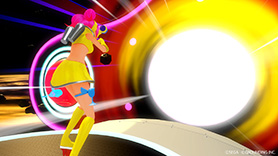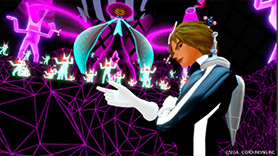 The English voice cast includes Cherami Leigh taking over the lead role as Ulala, and Tom Clarke-Hill returning to reprise his role as Jaguar. Other cast members include Cassandra Lee Morris as newcomer Kell and Greg Chun as the being terrorizing the galaxy, Glitter.



About Space Channel 5


The legendary music game Space Channel 5 was released for Dreamcast by Sega 20 years ago. Intended "for everyone who loves music, dance, and game", the game introduced Ulala, a reporter for a future space TV station Channel 5. She battled mysterious aliens called Morolians with dance, rescued captured humans, and saved space. The game celebrated its 20th anniversary on December 16, 2019. After all this time, Space Channel 5 is still beloved and celebrated by many fans around the world.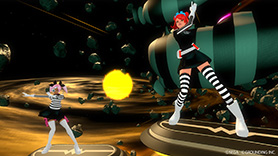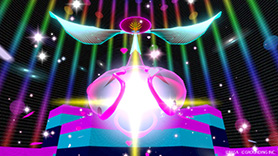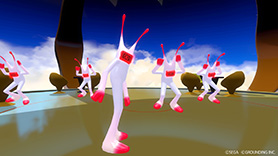 Game Modes


• Main Menu – Select Mode.
• Story Mode – Join Channel 5 as a rookie reporter alongside Ulala.
• Arcade – Play an introductory mode recommended for VR beginners.
• Trial Dance – Play 100 dances in a row in this exercise and endurance mode.
• Viewing – Watch the story again through a third person perspective and multiple camera angles.
• Dressing Room – Change Ulala's outfits as you unlock them through the game.
• Friendopedia – View character biographies.
• Calories – Track the calories burnt during gameplay.
• Downloadable Content – Coming soon.

A live music event to celebrate the game's release, as well as the franchise's 20th anniversary, will be held in Shibuya, Japan on March 27, 2020. "Space Channel 5 Ukiuki Music Festival" will feature live DJs, a performance by a horn section, dance performances by the Ulala's very own choreographer, a talk with Yuki Nakajima, one of the voice actors from "Space Channel 5 VR," and more. Space Channel 5 VR will be playable at the event, joining merchandise booths, never-before-seen artwork displays, and an auction for rare items all before the main event starts. Tickets are available on through Lawson Ticket only and is on sale now.

More information is available at the event website: sc5-vr.com/musicfes.