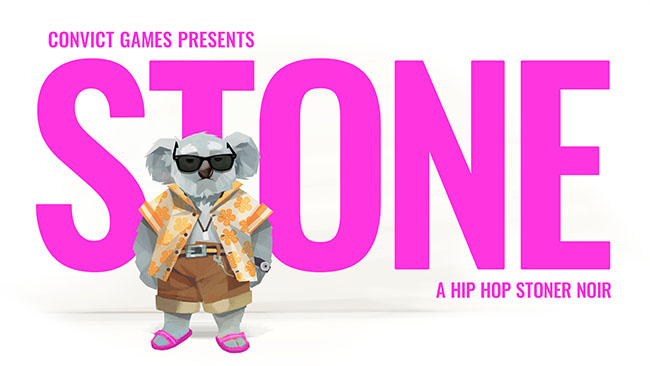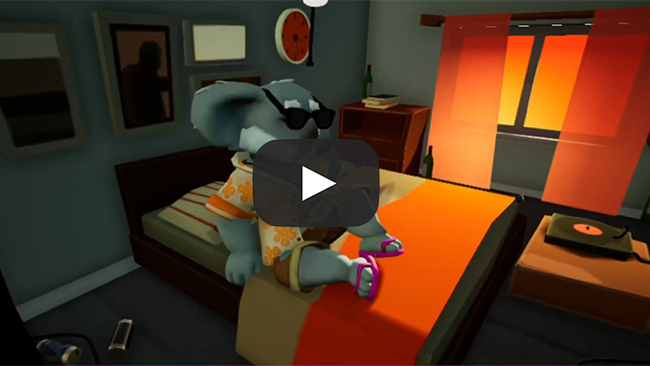 Stone' Nintendo Switch Fast Tracked Due to COVID-19. Out May 8

The blokes and sheilas at Convict Games, a collection of an ex Remedy dev, musicians and filmmakers have fast-tracked their release of their award nominated and acclaimed debut interactive story Stone for release on May 8 on Nintendo Switch for $14,99 USD / 14,99 € / £12,49 / $19,95 AUD.

In this age of staying strong and staying at home, the Convicts wanted to share a new game for Nintendo Switch players to enjoy. Since the lockdown, Convict has focussed on getting STONE on Switch. Originally planned for an Autumn release, Convict Games decided to release STONE on May 8. Unofficially known as "M8 / Mate Day", an Aussie day of companionship and good will for all.

Last but not least, Stone supports English, French, German, Italian, Spanish and Japanese subtitles on launch. Enjoy it mates.

Quotes from Gregory Louden, Chief Convict, writer, director:

"Nintendo Switch players can finally play our Aussie Stoner noir. It's perfect for the couch, on the go and plays great on Switch"

"In this age of COVID-19 we used this time of lockdown to focus and get Stone on Switch. We want new games to play, so here's one for Switch players"



What is Stone?


Stone is a stoner noir adventure story game that follows a loveable, koala private investigator as he pieces together his fragmented memory of the debaucherous night before. As if his morning couldn't get any more stressful, Stone receives an ominous call threatening to upheave his entire life, just as he realizes his "chookie" Alex, a lorikeet raver and artist, is nowhere to be found.

Stone unfolds as an interactive adventure game story featuring an eccentric cast of anthropomorphic characters and absolutely no frustratingly flow-killing esoteric puzzles . As Stone stumbles through Oldtown, a place teeming with bars, clubs, theaters and more, players can take a "Hard-Ass" or "Soft Touch" approach while interrogating a menagerie of talking animals with bad attitudes and a deep repertoire of Australian slang as he tries to understand what the fuck happened last night.

"Stone is an interactive story I've always wanted to tell and play. I wrote, direct, programmed, funded and produced the entire project, and it feels incredibly liberating to break free and to release Stone completely independently." said writer, director and Chief Convict Greg Louden of Convict Games.

Players can give Stone a much-needed break during his journey by engaging with side activities including dancing to brick-in-a-washing machine techno, drinking beer or cocktails, making beats, taking a smoke break and even watching some public domain classic films.

"Stone may not be for everyone, but we hope it's wild, artistic nature, and Australian influences resonate with those craving a narrative unafraid to 'go there,'" said Louden. "For Stone, we've been tapping into the influential works of counterculture icons including Charles Bukowski, Hunter S. Thompson and Thomas Pynchon, classic stoner noir films such as The Big Lebowski and Inherent Vice, and other narrative-driven games including Firewatch and Grim Fandango."

Music is also a huge inspiration for the Convict Games team, and Stone's heavily-curated soundtrack features licensed tracks from several upcoming indie artists around the world. Each song was chosen to reflect the myriad moods in Stone's story and explores diverse genres such as hip-hop, stoner metal, techno, house and more.