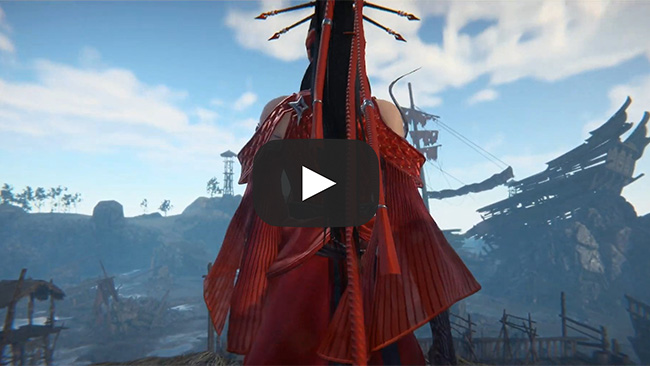 Naraka: Bladepoint Strikes with New Parkour Trailer

24 Entertainment today unveiled a new trailer for its upcoming multiplayer combat game, Naraka: Bladepoint. Announced in December at The Game Awards 2019, this new trailer reveals exciting characters and their weapons, with an additional glimpse of new maps.

We have seen characters Viper Ning, Takeda Nobutada, Tenkai before, but this new trailer shows new, unseen before character, Mehlika. Each character has their own unique power, see video for Mehlika's sneaky attack from using her power of invisibility.

Each character has their own unique , which enhances gameplay and gives players a different feel for each character they choose. In this video, the action takes place in beautifully detailed maps. Enjoy the scenery, but watch out as the action as friends become foe in an epic battle to the death.






Game Features


• Unchained Combat System: Super free Map Interaction + Grappling Hook

• Unique Block & Parry Mechanics: No Defence or Block button

• Original multiplayer gameplay

• Stunning Eastern Art Style

Naraka: Bladepoint is set for release globally in 2020. To volunteer for the battle, go to the Steam page to begin your journey, as you look to become the hero or the villain, and raise your hands in victory as you celebrate as the champion.

For more information, visit narakathegame.com.