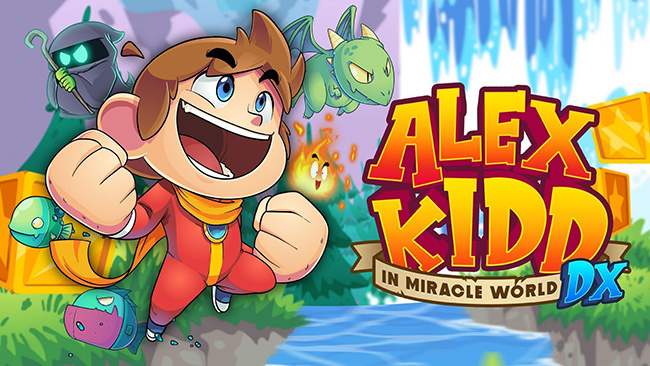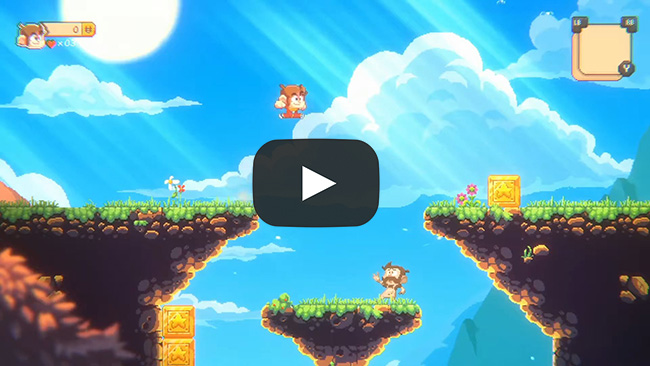 Re-live a classic with Alex Kidd in Miracle World DX!

A legend returns in stunning new detail with Miracle World DX! Fire up your power bracelet and relive a platforming classic alongside new modes, levels and features!

Since his first appearance in 1986 with Alex Kidd in Miracle World. The iconic Alex Kidd makes his return to smash rocks, collect coins and tackle bosses once again in Alex Kidd in Miracle World DX!

Comprising of all levels from the original title as well as brand new levels which expand the lore of Alex Kidd, experience Miracle World like you've never seen it before with new animations, graphical detail and gameplay improvements.

As well as including all of the original classic boss fights, Boss Rush Mode will give you the chance to experience none-stop boss action!

You can also jump straight into the original classic with the press of a button with Retro Mode! At any point during gameplay, switch between the enhanced graphics and a recreation of the original art style!



Key Features


• A Legend Reborn – Dive into a stunning recreation of Alex Kidd in Miracle World with striking new art and tighter, more fluid controls.

• New Modes – New modes such including 'Classic Mode' and 'Boss Rush Mode' will be available for players alongside the standard game.

• New Levels – Experience new levels which expand the lore of the original and feature new enemy types and vehicles

• Alternative Boss Fights – New and improved boss fight mechanics with more intuitive combat.

• Classic Mode – Experience the original game with boss fights, dialogue, levels and functions the same as the original Master System version.

• New and remastered music - A wide array of reimagined music tracks as well as remastered tracks from the original classic game!