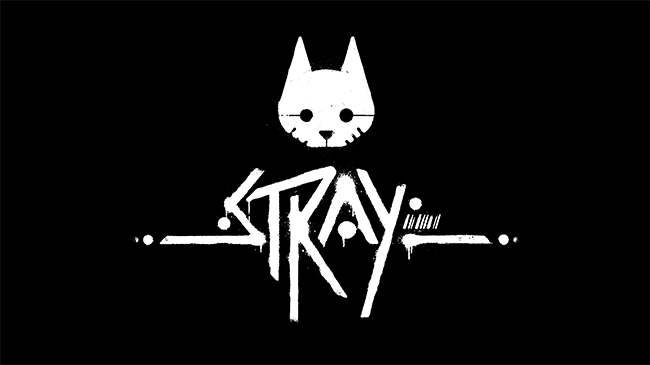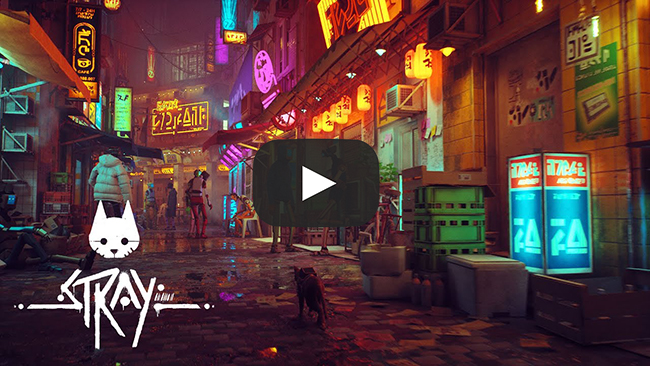 Stray is coming to PS5 from BlueTwelve and Annapurna Interactive

Several years ago, a few gifs were released about a game concept called HK_Project where you play as a cat in a strange city. Those gifs got a lot of attention, but no one really knew what they were. Well, we're here to share a little more about Stray, the cat adventure game that began as HK_Project.

I remember that I was having a pint of fresh beer with BlueTwelve co-founder Koola, on the « Place des beaux-arts » in Montpellier, France. The summer sun was shining and we were thinking about a cool game idea to pursue as independent developers after working at Ubisoft for long time. We wanted to find an original idea, interesting enough to keep us excited throughout the years of development.

Kowloon Walled City kept coming up in our discussions. Such a unique, organic place was fascinating to us. We thought it was a great basis for a universe, but it really clicked when we realized: "What a better playground than Kowloon for… a cat!"

The concept was crazy enough for us to move forward, so we rented a flat together and started working on what was called Project_HK at the time.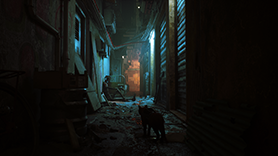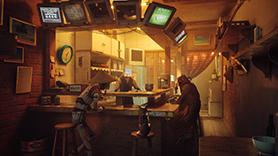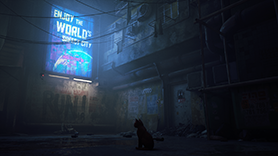 After our first few posts on Twitter, we got a lot of heartwarming feedback. Thank you so much to all those people who sent us those supportive messages over the years. It really gave us a great feeling and energy to keep pushing on this idea. In April of 2016, Annapurna Interactive reached out to us, and they have been a tremendous support to help us put an experienced team together and realize our vision for Stray.

Creating a virtual cat

Our goal is to create a unique experience playing as a cat. We are inspired everyday by Murtaugh and Riggs, our two cats. Most of the team are cat owners as well, giving us all a lot of helpful first-hand references. Cats are always so playful, cute and lovingly annoying that it's an endless stream of gameplay ideas for us.

It is also a very unique point of view for an adventure game. Exploring the strange world we are building feels really fresh when you're sneaking under a car, or walking the rooftops with the inhabitants below unaware of your presence. Or if you want them to be aware, you can just meow endlessly to annoy them.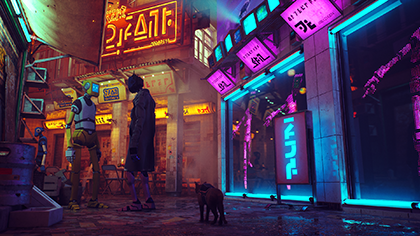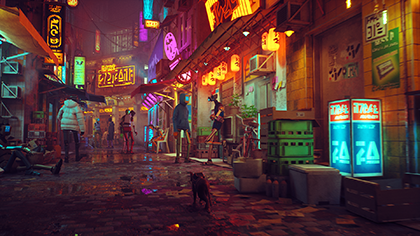 PlayStation 5

The short teaser that we just released highlights the tone and feel of the game, including the mysterious city and weird robots that dwell there. Later on we'll be excited to show you more of the gameplay like exploration and puzzle-solving, as well as fast-paced action sequences.

The new generation of PlayStation is an amazing opportunity for us. We always loved adding a crazy amount of detail in what we create, and we're going to continue to explore all that this exciting piece of hardware offers us as creators.

The game is very much still in development and the whole team at BlueTwelve Studio is hard at work to give you the best possible feline experience.

We can't wait to show you more as we get closer to Stray's release on PS5 in 2021!

Viv - Creative & Game Director at BlueTwelve Studio

PlayStation Blog