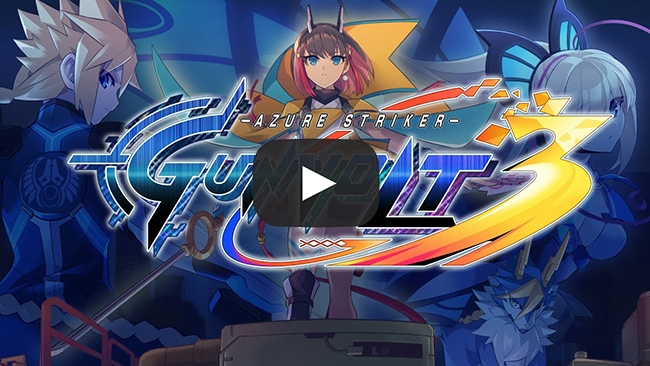 Keiji Inafune (LEVEL5 comcept CCO), Action Supervisor

"Hello, this is Keiji Inafune. How did you like Gunvolt 3? It's been about four years since the previous game's release, and I am delighted to bring you this announcement for the third Gunvolt game today. Did you know that I was involved in the Gunvolt series? Since the beginning, I have worked on the series with Inti Creates as the series' action supervisor. I will be continuing that role with this new title as well. As action supervisor, it is my job to help shape the gameplay together with director Tsuda. We want to craft an exciting game filled with ultra-refined action and deliver something we believe players will enjoy.

"For Gunvolt 3, a new character is making their debut. Her name is Kirin, and I believe she is an incredibly charming character. As you can see, her artwork is very cute and well done. When you see her in action and cutting down enemies, I think many people will really come to like her. The action as well, being based around sword-fighting, is very Inti Creates-like and because they're at the helm, I have confidence they can make a sword-slashing game that I would love to play. Of course, Gunvolt himself will be appearing as well, and the appeal of Gunvolt is as strong as ever. How his combat techniques interact with Kirin's will be a major highlight of the game. I'm sure of it. I am extremely happy to be able to announce both the game and my involvement after keeping fans waiting for so long. It will still be a while yet, but I sincerely hope that Gunvolt 3 will be able to meet everyone's expectations. Please look forward to it!"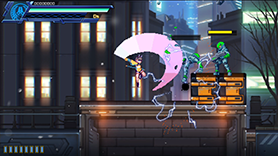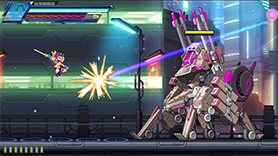 Takuya Aizu, Inti Creates President

"Keiji Inafune and Inti Creates present the latest game in the Gunvolt series. We are pleased to announce Azure Striker Gunvolt 3 here today. We have only just begun development on the game, but we will update fans with new information on the game as soon as possible. Please look forward to future announcements."

Product Information

• Title: Azure Striker Gunvolt 3
• Platforms: Nintendo Switch
• Genre: Story-Driven 2D Side-Scrolling Action
• Developer: Inti Creates
• Release Date: TBD
• Price: TBD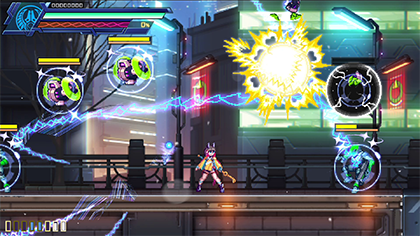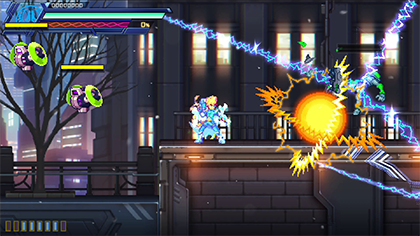 Introduction

Inti Creates announced the newest title in their Azure Striker Gunvolt series with the reveal of Azure Striker Gunvolt 3 at the online indie game event BitSummit Gaiden.

This game is a true blue sequel to Azure Striker Gunvolt (2014, 3DS) and Azure Striker Gunvolt 2 (2016, 3DS), and sees the return of action supervisor Keiji Inafune (LEVEL5 comcept CCO), who worked together with director Yoshihisa Tsuda on the first two games, reprising his role for Gunvolt 3. Together, they aim to bring the ultra-refined 2D action the series is known for to the next level. Stay tuned for more information as development on the game continues.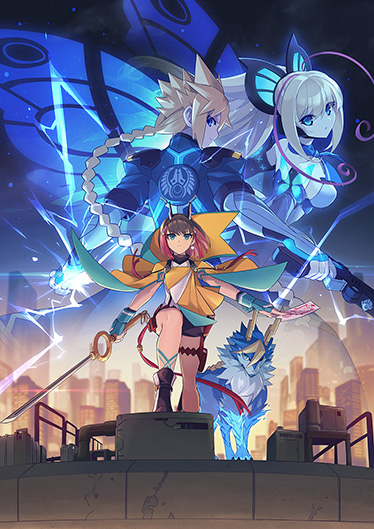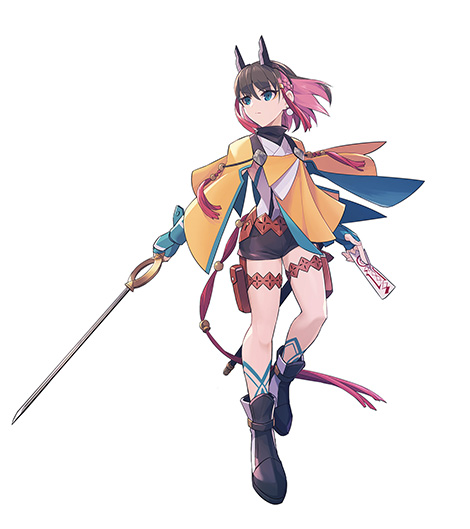 A New Hero: Kirin

Kirin is a shrine maiden with a Septimal power that allows her to seal the abilities of others. In addition to her Septimal powers, she has a unique combat style that combines the use of enchanted talismans and a sword crafted from a pewter staff.