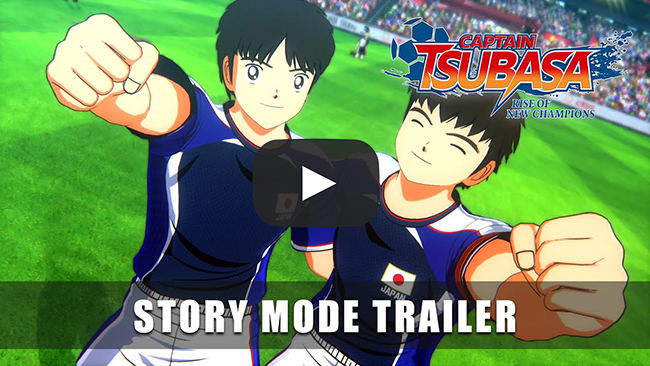 Captain Tsubasa: Rise of New Champions gets a new trailer

Discover the Game System Trailer!

As previously revealed Captain Tsubasa: Rise of New Champions will feature two story modes:

• Episode:Tsubasa - Players can relive the iconic story of Tsubasa playing as the Nankatsu Middle school and try to win the National Middle School Tournament.

• Episode: New Hero - After creating their own avatar, players will have to join one of the three following teams : Furano Middle School, Musashi Middle School or Toho Academy. From the National Middle School tournament to the Youth World Championship, this story mode will let fans overcome exclusive challenges, grow their avatar and face the best players of the world, in order to finally become the new hero of their own story!

The game will also feature a multiplayer mode allowing up to 4 players to play offline or online in a variety of modes to be announced soon.

Captain Tsubasa: Rise of New Champions will release on PlayStation 4, Nintendo Switch and PC on August 28th 2020.