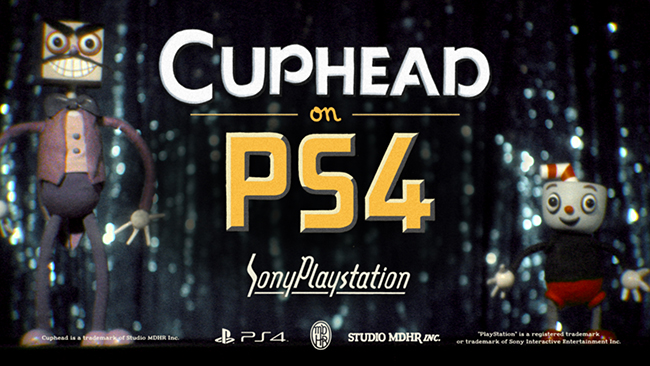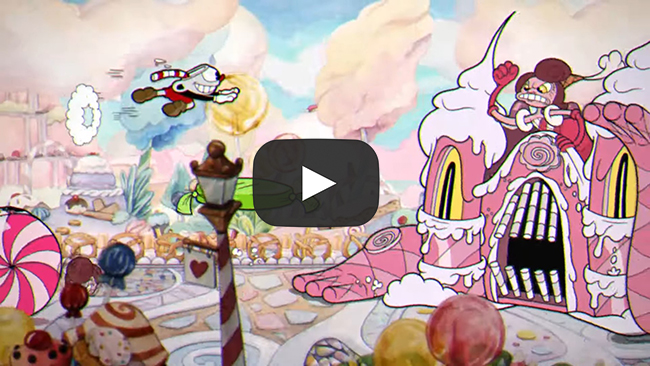 The Beloved All-Cartoon Magical Wondergame Cuphead Makes a Surprise Arrival on PlayStation 4, Today!

Surprise! Studio MDHR was thrilled to announce in an interview with Geoff Keighley as part of the Summer Games Fest that their action packed cartoon adventure, Cuphead is available today on PlayStation®4 for $19.99 USD/ €19.99 / £15.99.

"Many of us on the team grew up exploring the worlds of classic PlayStation titles, from Resident Evil to Vandal Hearts," says Studio MDHR Co-Director Chad Moldenhauer. "It's surreal to think about players adventuring through the Inkwell Isles with a PlayStation controller in hand. To all the impassioned PlayStation fans who've sent us messages over the years: we're so excited for you to get a chance to experience Cuphead firsthand. We're also hugely thankful to the wonderful team at Xbox, who continue to empower us to bring our game and our story to new audiences."

Studio MDHR also announced a free Special Update for Xbox fans. The forthcoming update will add a digital art gallery, behind-the-scenes commentary features, and playable soundtrack to the game. No date has been announced for this new update. Read more about it on the studio's blog. You can also read more about the creation of the stop motion trailer on the PlayStation Blog.

Cuphead launched in September of 2017 on Xbox and PC, to critical acclaim and commercial success. Since then the game has appeared on Nintendo Switch and has also gone to sell over 6 million copies across Xbox, Switch, PC, and Mac. Cuphead and his best friend Mugman will also hit screens around the world with their in-production family friendly Netflix series, The Cuphead Show! But Cuphead and Mugman's playable adventures are not over, and soon they will meet a new ally when Ms. Chalice takes the spotlight in Cuphead's expansion, The Delicious Last Course! The team at Studio MDHR is hard at work cooking up this new adventure for hungry fans, and will have more to say on The Delicious Last Course in the coming months.

For more information on Cuphead, visit cupheadgame.com.