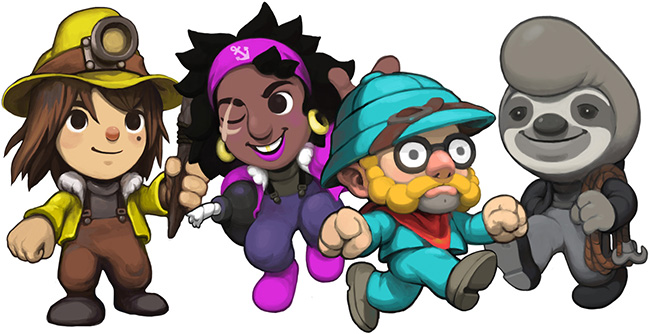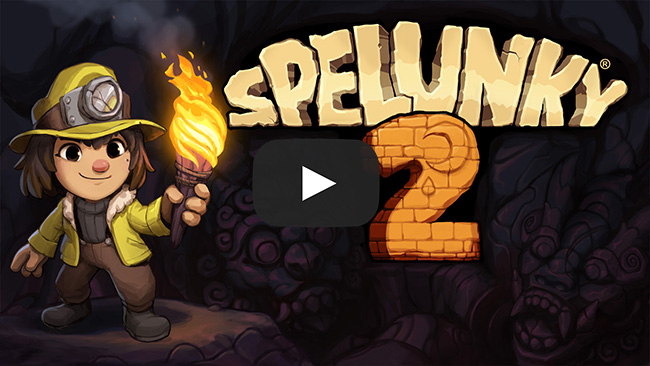 Spelunky 2 launches on PS4 September 15

I am very happy to announce that Spelunky 2 is launching on PS4 on September 15, 2020! (and for PC via Steam "shortly after") It feels great to be able to share this news with you… game development is a complex and hard-to-predict process, so it always feels like a minor miracle when we get to this point. Thankfully, our fans have been supportive and patient (thank you!) and Spelunky 2 has been one of the most fun projects I've ever worked on, something that I feel is reflected in the game itself.

Spelunky 2 is big. Our State of Play trailer, directed by Derek Lieu, does an excellent job of conveying how much more expansive and well-connected the world is compared to the first game. The time it takes to complete a successful run, however, hasn't increased that much – instead, the journey has become much more dense and varied, with lots more to do and try with each time you venture into the caves.

Our hope is that all this new content is going to be fun for new players as well as existing Spelunky fans. Not only is there more to see and do, but there will be more opportunities to find a playstyle that suits you best. And as you to explore the game world and unravel its secrets, you'll be building a community of characters, old and new, who will support you on your journey and make your adventure feel richer and more interconnected. Justin Chan has done a wonderful job illustrating these characters and helping to bring them to life based on my little sprites.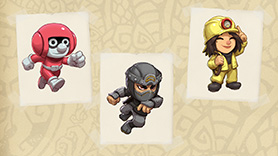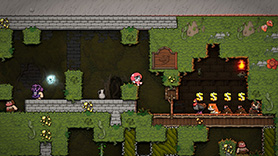 Of course, Spelunky 2 will keep Spelunky's multiplayer traditions alive with cooperative and versus modes. Thanks to BlitWorks, you'll be able to go online next month and play these modes with friends and family around the world!

As with Adventure Mode, we've also expanded Deathmatch into something bigger called the Arena, which includes Deathmatch and a new competitive mode called Hold the Idol. You might have heard me say before that I felt Deathmatch was an underrated mode in the original game – well, in recent years I've heard from quite a few fans who loved competing with their friends and family in this mode. With the improved interface, new features, and extended customization, I'm excited to see how players feel about this side of the game, especially with online multiplayer as an option!

As we barrel toward our release on September 15, I've been spending more and more time enjoying the game "as a player" and despite the thousands of hours we've put into making Spelunky 2, I'm still finding myself continuously surprised by what happens in the game. On our development channels we've had a great time sharing stories and strategies, close calls and hilarious deaths. In the end, that's what Spelunky is all about… it's not just a "game to beat", but an experience to share with others and to bring people together. Through challenge. Through mystery. The time is almost come!

From all of us on the Spelunky 2 development team: "See you soon… on the Moon!"

Derek Yu - President, Mossmouth

PlayStation Blog