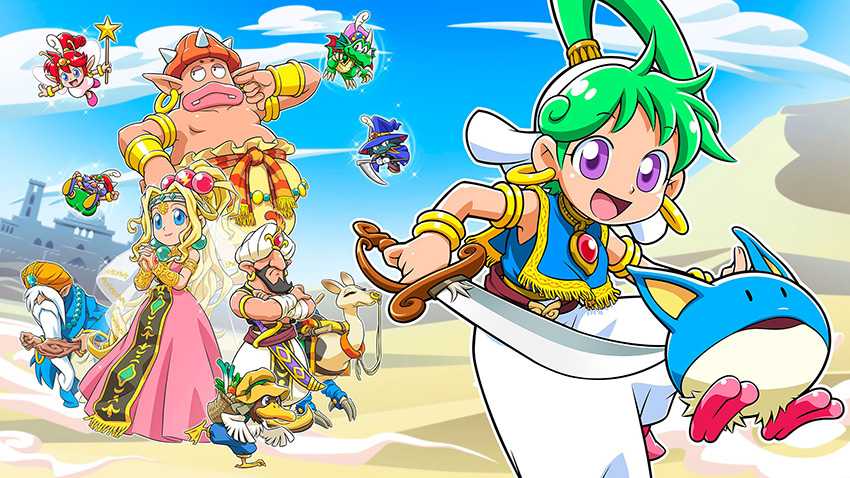 Wonder Boy - Asha in Monster World Announced, Led By Series Creator

IGN is happy to reveal that a new game in the Wonder Boy series, Wonder Boy - Asha in Monster World, has been announced with members of the original development team behind the wheel.

A full reveal with gameplay is set to arrive later this week during the gamescom Awesome Indies showcase, which kicks off at 10am Pacific Time on Saturday, August 29 right here on IGN. In the meantime, you can see a sneak peek at some key art above.

This next entry in the Wonder Boy series stars the titular Asha, the protagonist of 1994's Wonder Boy IV. She is assisted by her flying, blue Pepelogoo (a creature also originally from Wonder Boy IV), and together the two of them must set off to save the world – what exactly is threatening it, however, we don't know quite yet. Excitingly, this will be the first game in the history of the series to be fully voiced, with the announcement describing Asha and other characters as "lively and talkative."

Wonder Boy - Asha in Monster World is being developed by Studio Artdink alongside ININ Games, with members of the original Wonder Boy creative team at the helm. That includes series creator Ryuichi Nishizawa (who has returned to lead and direct this new game), original composer Shinichi Sakamoto (who will be producing the game's sounds, this time around), character designer Maki Ōzora, and creative manager Takanori Kurihara.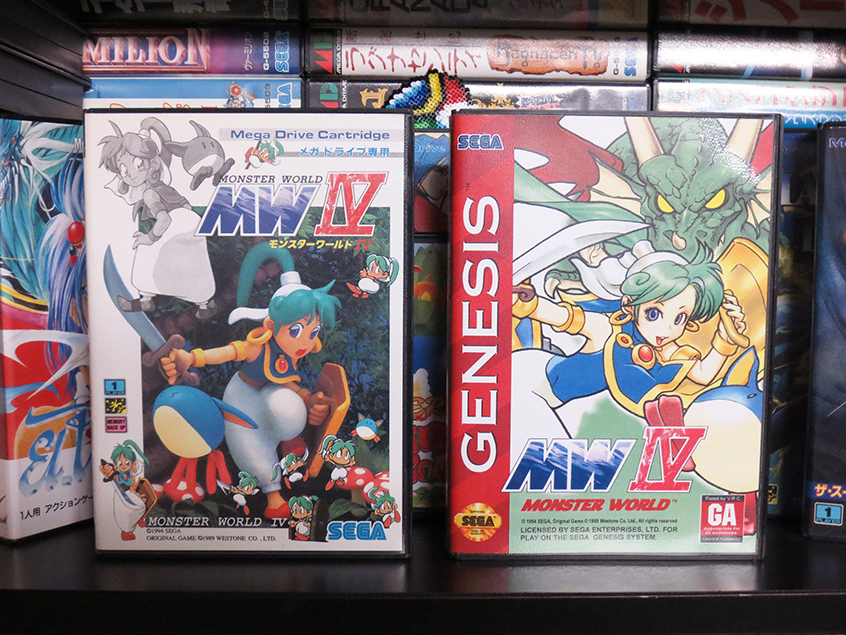 This next entry in the Wonder Boy series stars the titular Asha, the protagonist of 1994's Wonder Boy IV. She is assisted by her flying, blue Pepelogoo (a creature also originally from Wonder Boy IV), and together the two of them must set off to save the world – what exactly is threatening it, however, we don't know quite yet. Excitingly, this will be the first game in the history of the series to be fully voiced, with the announcement describing Asha and other characters as "lively and talkative."

The long-awaited sequel arrives after the success of 2017's Wonder Boy: The Dragon's Trap (a remake of 1989's Wonder Boy III: The Dragon's Trap), as well as the 2018 follow-up to the series, Monster Boy and the Cursed Kingdom. Wonder Boy - Asha in Monster World is set to release on PlayStation 4 and Nintendo Switch at the beginning of 2021.

A Wonder Boy teaser site is currently live with a link for a mailing list.

IGN