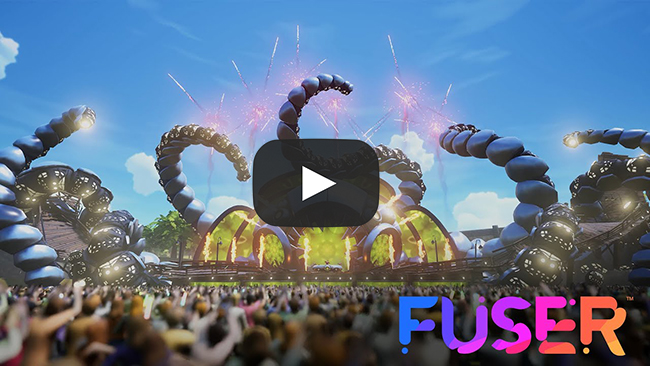 What's your perfect music festival? In FUSER, it starts with the music, the sound, and the mix!

We've got over 100 songs ready to go at launch. Build your unique DJ and work your way from the day shift to performing the headline set.

So, what's next? Collabs with the world. You can host epic sets together that anyone can tune into. And if they couldn't, well, just record and share your Freestyle mix with your FUSER followers, or on your own socials!

Want a music game that lets you do it all? Welcome to FUSER!

FUSER is coming to Nintendo Switch, PlayStation 4, Xbox One, and PC on November 10!

To learn more about FUSER, visit us at fuser.com.



About FUSER


From the creators of Rock Band and Dance Central comes FUSER—a nonstop digital music festival where you control the music! Combine elements of the world's most popular songs to create your own sound or partner with friends on epic collaborations, then share your amazing mixes and headlining performances with the world!



Key Features


• Play with a library of over 100 songs including tracks from the world's top artists

• Complete challenges to unlock new skills and content in Campaign play

• Explore, discover and create incredible mixes and custom effects in Freestyle play

• Collaborate or Compete in Multiplayer with players from around the world

• Customization options to tailor the look and feel to your unique individual style

• Share your inspired mixes and mind-blowing performances in-game and online

• Pre-order now and get three bonus downloadable content songs!