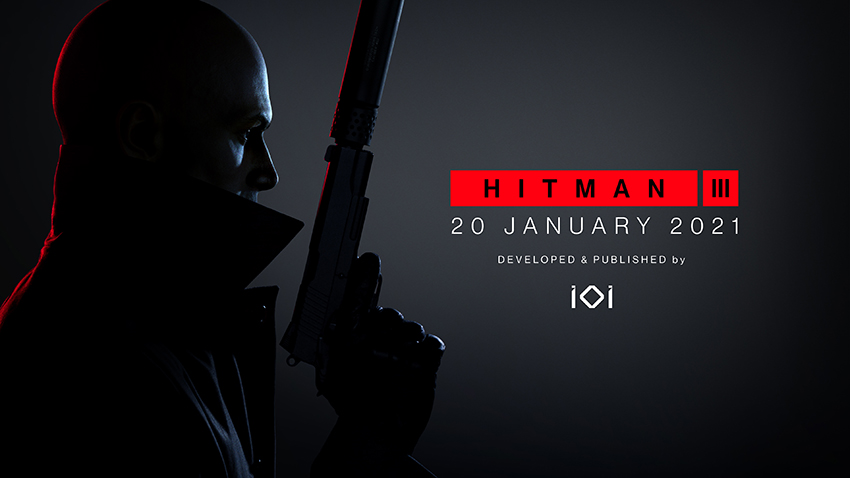 Hitman 3 - Pre-order Today

Here we go! Pre-orders for Hitman 3 will start rolling out today and we are excited to reveal the release date, editions, pre-order bonus and our free next-gen upgrade plan.

(Before we start, you should know something: You'll see the pre-order pages on different stores at different times, so don't tweet us asking when they're coming for your specific platform. We're working on it.)

Release Date

Hitman 3 will be released on 20th January 2021 for PS5, PS4, Xbox Series X, Xbox One, Stadia and PC (via Epic Games Store).

Editions

We're creating two editions of Hitman 3; The Standard Edition and the Deluxe Edition.

• The Standard Edition includes the Hitman 3 base game. Nice and simple.

• The Deluxe Edition includes the Hitman 3 base game and the Deluxe Pack. Again, nice and simple.

The only difference between the two editions is the Deluxe Pack, which includes Deluxe Escalations, in-game items and suits as well as digital soundtracks and more. This is everything that's packed into the Hitman 3 Deluxe Edition: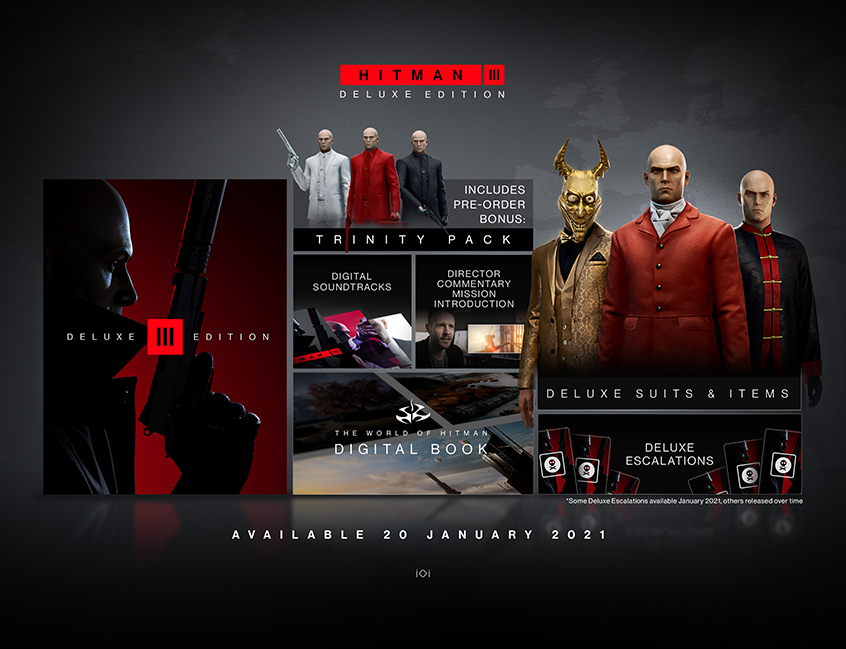 Pre-order Bonus

The Hitman 3 pre-order bonus celebrates all three games in the World of Assassination trilogy. Introducing the Trinity Pack. You'll get it just by pre-ordering the game, no matter what platform or edition.

The Trinity Pack includes a total of 9 items, with 3 distinct sets that represent a different game from the trilogy. Each set includes a suit, briefcase and weapon. From the White of Hitman 1, the Red of Hitman 2 or the Black of Hitman 3, you'll have all 9 items in your inventory to mix and match as you like. The classic Hitman insignia is etched onto the items in gold to add an elegant flourish.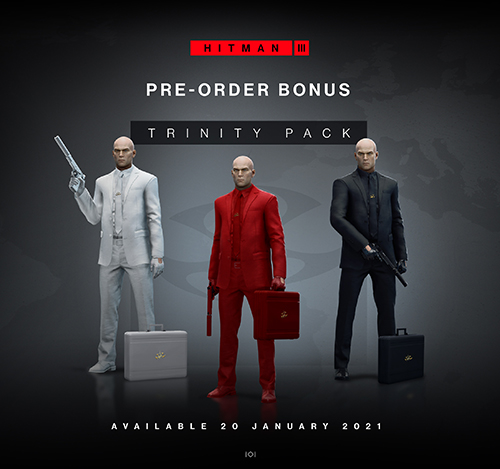 Next-gen Upgrade

Yes, we're doing a next-gen upgrade for consoles and yes, it's free. Console players can buy (including pre-order) a digital edition of Hitman 3 on the current generation of platforms and receive a free upgrade to the next-gen version of the game for no additional cost.

To break that down a bit more, here's how it'll work: On PlayStation, when you buy a digital PS4 version of Hitman 3 from the PlayStation Store, you can download the PS5 version at no extra cost when it launches. On Xbox, Hitman 3 leverages Smart Delivery allowing access to both the Xbox One title and Xbox Series X title when available.

ioi.dk