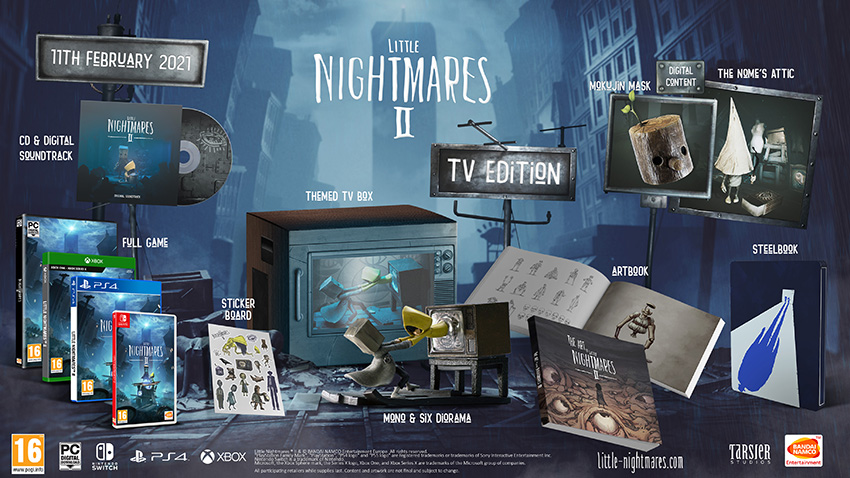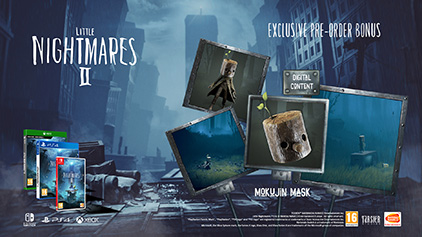 Pre-orders for Little Nightmares II are available now!

Players can now pre-order the Day One edition or the TV Edition of Little Nightmares II on Playstation 4, Xbox One, Nintendo Switch and PC Digital. Pre-orders of the Day One edition will receive the Mokujin Mask for Mono, inspired from the popular character from TEKKEN. Digital pre-orders will be available at a later date.

The Day One edition of the game will give players access to the Nomes' Attic, an exclusive DLC for Little Nightmares II as well as a mini-soundtrack, composed by Tobias Lilja.

The TV Edition will add, in addition to the Nomes' Attic DLC and Mokujin mask, the complete soundtrack of the game as well as an exclusive diorama of Mono & Six, an artbook, a steelbook case and stickers for the game. This edition is available for pre-order starting today in Europe.

Visit the BNEE E-Commerce Store to get the Mono keychain added to pre-orders of the Day One Edition, and a 3D lenticular art for the TV Edition. In addition to these, an exclusive limited edition figurine is available to be purchased now at this link.

Little Nightmares II will be available starting February 11, 2021 on Playstation 4, Xbox One, Nintendo Switch and PC Digital, and later in 2021 for PlayStation 5 and Xbox Series X with a free upgrade for owners of the PlayStation 4 or Xbox One version.