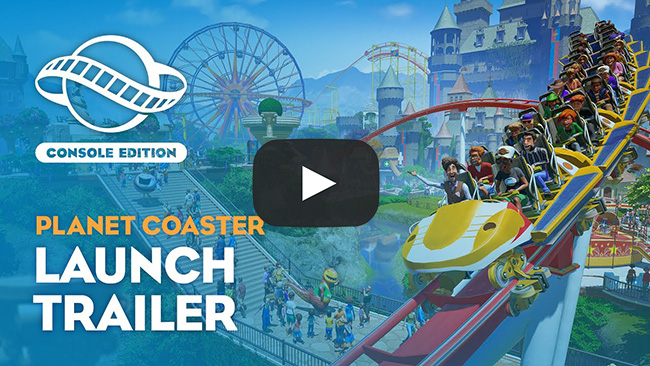 Planet Coaster: Console Edition Out Now!

Welcome to a new generation of coaster park management, Planet Coaster: Console Edition is out now! Available from today, dive into a world of irrepressible magic on Xbox Series X|S, Xbox One and PlayStation 4. PlayStation 5 will be available from 12 November in the US, Japan, Canada, Mexico, Australia, New Zealand and South Korea, and 19 November in the UK, Europe and the rest of the world.

Enjoy a variety of ways to play, including an engaging career mode, beginning with a fully voiced tutorial in which a friendly cast of characters help get players up to speed, before joining them on a journey through a number of varied scenarios from Island Paradises to Festive Funlands. Those looking for a challenge can test their mettle in four different difficulty settings providing the perfect skill test, or flex their creative muscles in an expansive sandbox mode allowing them to create the coaster park of their dreams.

Expanding upon an already extensive collection of construction materials, Planet Coaster: Console Edition includes hundreds of beautifully crafted new blueprints. These pre-built items are a perfect way to jump straight into the action with everything from delightful shopfronts to captivating coasters, whilst expansive piece-by-piece construction allows players to assemble anything their mind can fathom and offers limitless creative options.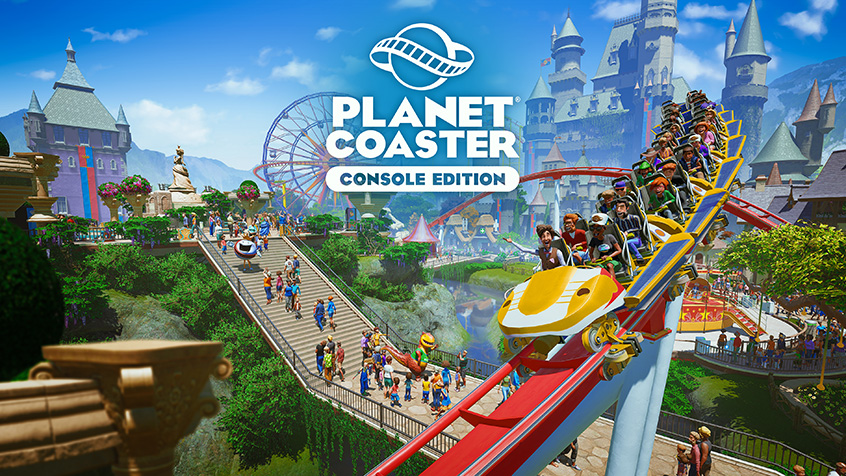 Players can also take full advantage of the brand new Frontier Workshop. An entirely new sharing platform built from the ground up enables them to inspire and be inspired as they share their creations with the world. The workshop can be accessed in-game, on PC, or on the move through a smartphone, to browse and subscribe to creations whenever inspiration strikes. And with cross-generation support, anything uploaded on a current-gen console can also be downloaded on its next-gen equivalent.

Planet Coaster: Console Edition will also have fully integrated Smart Delivery, meaning if you choose to purchase on the Xbox One, you will gain automatic access to an optimised version on Xbox Series X|S for free. A free upgrade will also be available from PlayStation 4 to PlayStation 5 both for digital and physical players. For more detailed information on how this will work you can read more here.

Available as a digital exclusive, purchase Planet Coaster: Deluxe Edition for even more great content. As well as the base game, you'll also receive both the Magnificent Rides Collection and the Classic Rides Collection, offering up a total of 18 new rides and coasters, inspired by some of the most iconic attractions from fairgrounds and theme parks around the world. These additions are sure to provide you with even more ways to surprise and delight your guests.

As a bonus, the pre-order offer has been extended until 24 November, so there's still time for players to get the fantastically whimsical coaster, Oswald's Magnificent Machine.