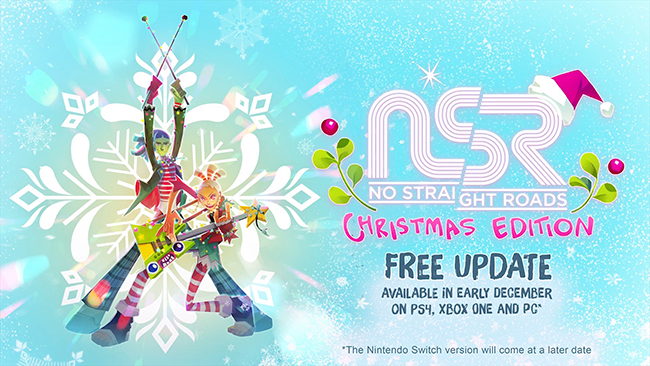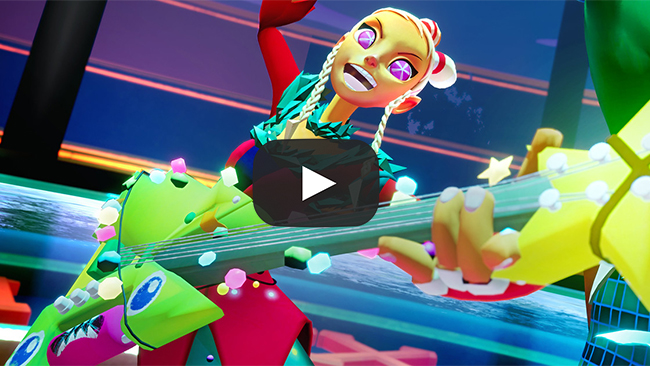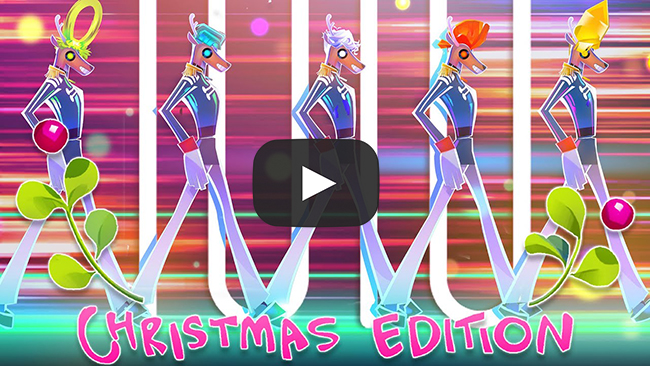 No Straight Roads celebrates the holidays with free 'Christmas Edition' update

Sold Out and Metronomik are delighted to announce that No Straight Roads is welcoming in the holiday season with a free 'Christmas Edition' title update, introducing a sackful of holiday-themed fun to the rockin' action-adventure.

Available in early December at no additional cost to all new and existing No Straight Roads players on the PlayStation 4 computer entertainment system, the Xbox One family of devices, including Xbox One X, and PC via the Epic Games Store, the 'Christmas Edition' update remixes the game with brand new Christmas music, decorations, outfits and more to celebrate the holidays.

Once the title update becomes available, players will be able to access the new Christmas Edition content by accessing the boss fight menu in Vinyl City and selecting the new 'Xmas Remix' genre.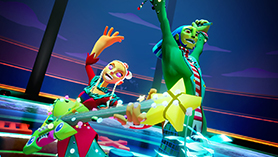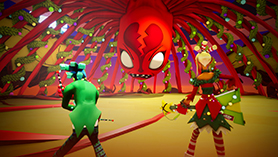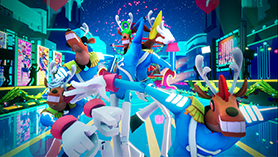 "We've had a lot of fun creating this free Christmas Edition update, and we really hope players will love what we have done," said Idir Alexander Ould Braham, Associate Producer on No Straight Roads. "Almost every boss fight has been reimagined with a new Christmas makeover, and we can't wait for players to revisit the game or experience it for the very first time with this new Christmas themed content."

Metronomik is also excited to announce the launch of the NSR Boutique, an official store featuring merchandise from the world of No Straight Roads. Fans are invited to check out the boutique at nostraightroads.com/boutique.

Directed by Wan Hazmer, lead game designer of Final Fantasy XV, and Daim Dziauddin, concept artist of Street Fighter V, No Straight Roads is an action-adventure game that mashes together rhythm-infused combat with a vibrant offbeat world and killer soundtrack.

No Straight Roads is available now on PS4, Xbox One, Nintendo Switch and PC via the Epic Games Store. For more information, visit NoStraightRoads.com.