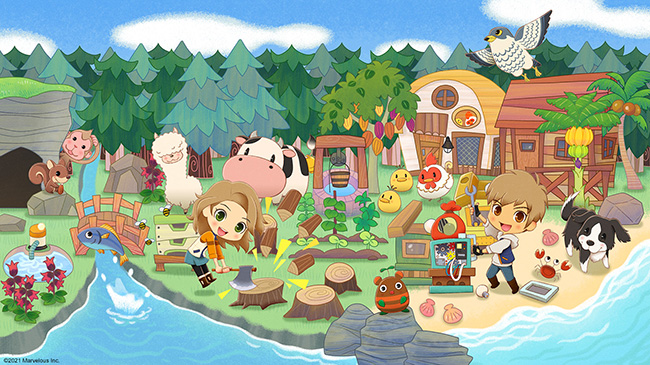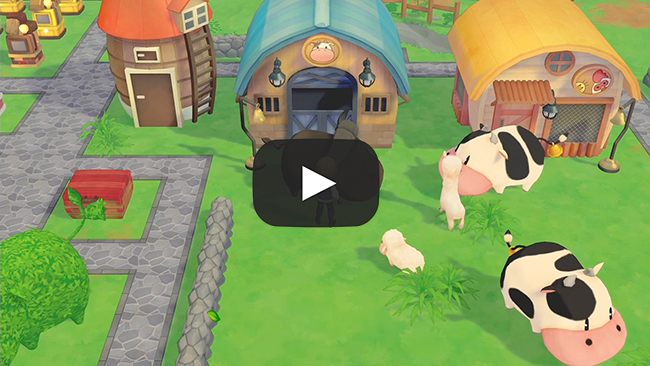 Retail Editions for Story of Seasons: Pioneers of Olive Town Revealed Ahead of March 2021 Launch on Nintendo Switch

XSEED Games, the independent-minded publishing brand of Marvelous USA, today revealed the upcoming retail versions of Story of Seasons: Pioneers of Olive Town, the newest entry in the farming/life sim franchise that will be celebrating its 25th anniversary in 2021 since originally being released as Bokujo Monogatari in Japan, which is coming to the Nintendo Switch system in North America on March 23, 2021. The title will be available for physical pre-order shortly at the XSEED Games Store and participating retailers with a standalone retail version available for a MSRP of $49.99, and a limited 'Premium Edition' bundle for a MSRP of $59.99.

The 'Premium Edition' will include a retail copy of the game, a 2.5" by 4" adorable pocket plushie of title mascot "Buffy" the buffalo, and a 13.5" by 24" cloth poster featuring the full key illustration for the game. Information on the digital eShop version of the title will be announced at a later date. Fans can keep their eyes on the official Story of Seasons: Pioneers of Olive Town website for the latest updates and where to pre-order retail editions here: storyofseasons.com/PoOT.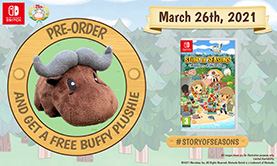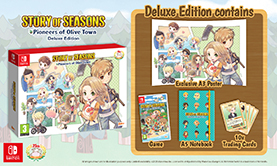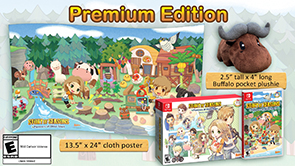 Key Features


• Cultivate Your Farm, Cultivate Your Town – Tame the wilderness of the peninsula and build your farm from the ground up! Gather and process materials to fulfill requests and improve Olive Town's infrastructure, upgrade tools, or commission new outfits and accessories.

• Simple Mechanics, Deep Gameplay – Greenhorn farmers can rest easy with the return of Seedling Mode and Normal Mode. Veteran players ready to create a bustling farm of their own will find familiar features and facilities with new twists on classic gameplay elements.

• A Farm of Endless Possibilities – Clear the land, repair old facilities, and place new ones wherever you see fit. Level up your farming skills and craft a variety of decorations and facilities, from fences and automatic feeders for livestock to sprinklers for crops!

• There's Always Something Going on in Olive Town! – Participate in local festivals as the town comes to life with over 200 unique events! Get to know your neighbors better and you may even find love with a special someone among them. Developed by Marvelous and published by XSEED Games in North America on the Nintendo Switch system, Story of Seasons: Pioneers of Olive Town will launch on March 23, 2021.