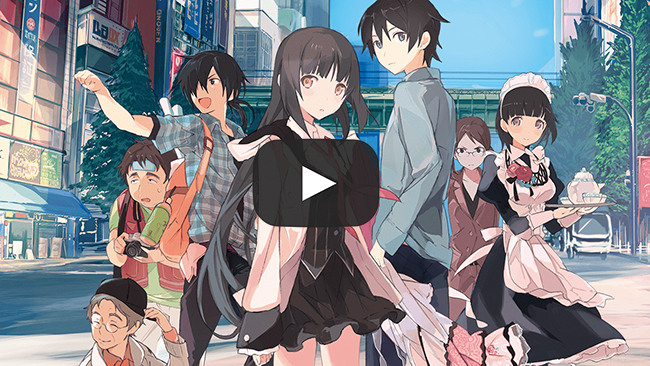 About Akiba's Trip: Hellbound & Debriefed


Akiba's Trip, Acquire's 2011-released strip action adventure game for PSP, will be re-introduced for PlayStation 4 and Switch on May 20, 2021 for its 10th anniversary.

This remaster, which returns to the origin of a series that became a mega-hit with a cumulative total of over 800,000 copies sold worldwide, will be available in a standard edition that includes Akiba's Trip Plus remastered in high-definition, as well as a 10th anniversary limited edition that includes a full-color illustration book with artwork by the illustrators, two-disc soundtrack CD including five vocal songs, and reprint of the Famitsu-produced "Akiba's Trip Official Complete Guide" featuring set images and so on from the original game's development.

*The game content is the same as Akiba's Trip Plus.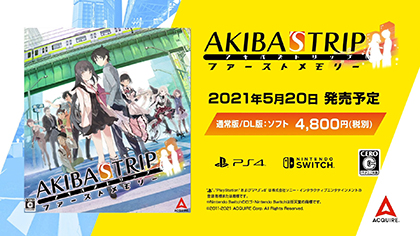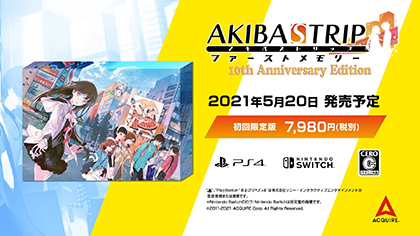 Story


The vampiric creatures known as "Shadow Souls" are said to be an urban legend, but actually exist and invade the city in modern-day Akihabara.

While in Akihabara at night, the protagonist is suddenly attacked and nearly killed by a Shadow Soul, but a Shadow Soul girl saves his life.

With this incident as the start, the protagonist gets dragged into a war between Shadow Souls and humans, and thrown into a battle of life or death.



Key Features


• Akiba's Trip: Hellbound & Debriefed is a remastered title to mark the 10th anniversary of the May 19, 2011-released Akiba's Trip.

• As of 2020, the Akiba's Trip series has sold over 800,000 copies.

• Akihabara is revived on modern platforms! Defeat Shadow Souls, purchase items, and even help out at a maid cafe!? Freely run around 2011 Akihabara as you please.

• A unique new trophy system called "Badge Collection" has been implemented. By meeting certain requirements during the game, you can obtain title items called "Badges." Enjoy a side activity different from trophies.