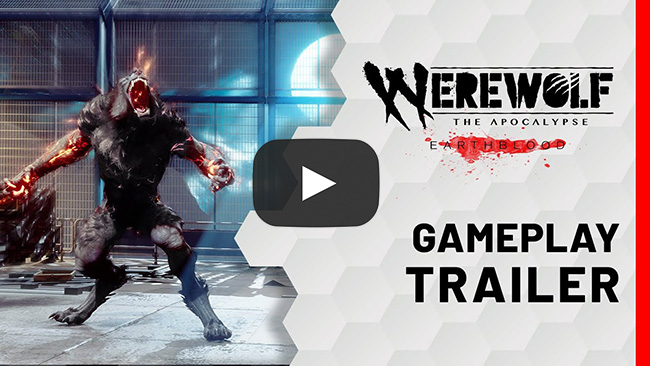 Werewolf: The Apocalypse - Earthblood - The beast comes in many forms

With one week to go before the release of Werewolf: The Apocalypse – Earthblood on 4 February 2021, Nacon and Cyanide are pleased to introduce a new gameplay trailer for the game.

The video highlights one of the core gameplay elements: the different forms that the Garou Cahal can shift into. Choose the Lupus form for exploration and infiltration. Choose the Homid form for stealth takedowns of guards and hacking into enemy defences. And when your rage reaches its ferocious limit, transform into a Crinos and cut a swathe through hostile forces with your claws and teeth!



This unique transformation mechanic allows playstyle variation and different ways to overcome obstacles. Whether you choose stealth, assassination or brutal, gruesome combat, Cahal has many talents for you to use.

Werewolf: The Apocalypse - Earthblood is the first action-RPG game adapted from the eponymous horror franchise. Mature, brutal, and complex, it invites the player to embody Cahal throughout his quest of bloody redemption. He'll play an essential role in the great war led by the Garou against Endron, a global corporation whose activities are devastating the natural world.



Werewolf : The Apocalypse – Earthblood will be available 4 February 2021 on PlayStation 4, PlayStation 5, Xbox One, Xbox Series X|S and PC (Epic Game Store).

Check out Werewolf: The Apocalypse - Earthblood at: werewolf-videogame.com.