XSEED Games Reveals 10th Anniversary Edition for Akiba's Trip: Hellbound & Debriefed, Coming This Summer

XSEED Games, the independent-minded publishing brand of Marvelous USA, today announced a special retail Day 1 "10th Anniversary Edition" for the upcoming remaster of Akiba's Trip, Akiba's Trip: Hellbound & Debriefed (originally known as Akiba's Trip Plus in Japan), coming to the Nintendo Switch system, PlayStation 4 computer entertainment system, and Windows PC this summer. The 10th Anniversary Edition for the PS4 system and Nintendo Switch will be available for pre-order shortly on the XSEED Games Store and participating retailers for a MSRP of $49.99. The standalone game will be sold digitally for $39.99.

First shown off at E3 2019, Akiba's Trip: Hellbound & Debriefed has expanded its vampire-hunting action with a newly announced Nintendo Switch version and a more expansive visual update. Experience the acclaimed origin of the "strip action RPG" series in English for the very first time and return to the glittering streets of the golden age of the Akihabara district circa 2011. Dive into the seedy underworld lurking in the shadows of this haven of "otaku" culture to uncover a vast vampiric conspiracy. Expose their plans (and their bodies) to the light of day with advanced stripping techniques as a part of the self-styled "Akiba Freedom Fighters" to make the streets safe for otakus once more.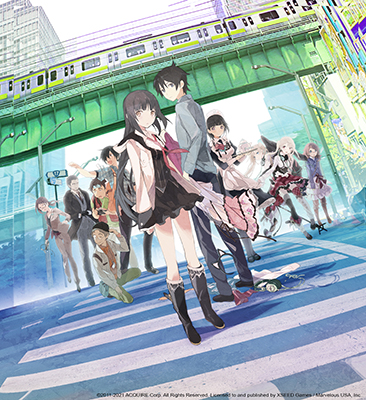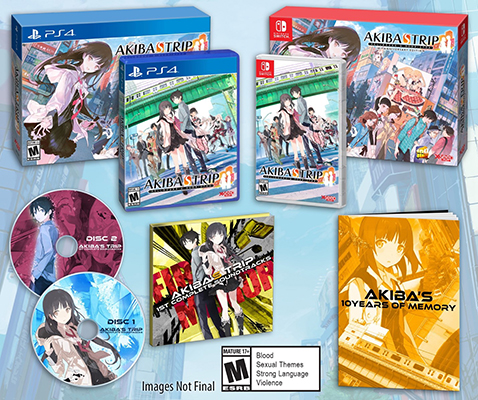 The Day 1 "10th Anniversary Edition" includes a retail copy of Akiba's Trip: Hellbound & Debriefed on the PS4 system or Nintendo Switch, an art book with over 60 pages of newly commissioned art and original illustrations from both games in the series, and the official soundtrack containing 47 tracks across 2 CDs.



Key Features


• Playful Reimagining of Japan's Electronics Mecca – Take a virtual tour of the Akihabara district circa 2011 recreated in painstaking detail, complete with accurate street layouts and shops based on real businesses operating at the time.

• Fight Like a Nerd – Wield an arsenal of replicas, collectibles, and other amusing objects as you humiliate vampires into submission, all while wearing a stylish array of customizable clothes and costumes.

• Your Choices Matter – Choose which faction to support in the fight for Akihabara and watch as your decisions affect the course of the story, culminating in one of several different endings.

• Full Dual Audio – Enjoy hours of voiced-over banter with a choice of English or the original Japanese.