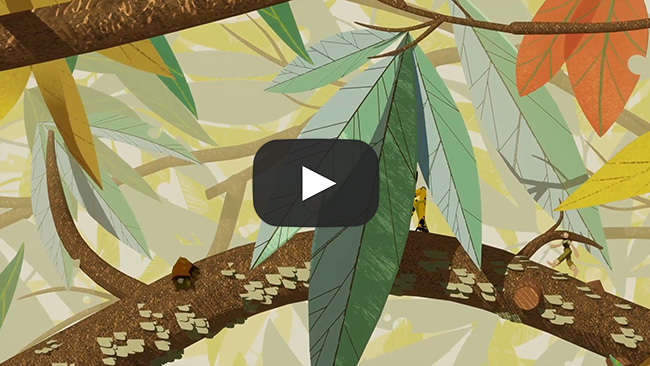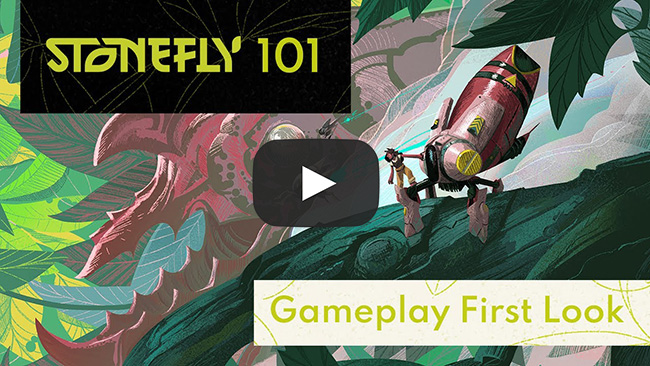 Embark on an Adventure of Self-Discovery in The World of Stonefly, an Action Adventure Game From Flight School Studio and MWM Interactive

Independent game developers Flight School Studio, the award-winning team behind the 2019 hit Creature in the Well, have revealed their newest game, Stonefly, a chill and tranquil action adventure game slated to release in Summer 2021. Stonefly takes players on a captivating mech adventure through an enchanting forest, unraveling a heartwarming story of self-discovery and belonging. The game will be published by MWM Interactive, a division of leading entertainment company Madison Wells, that is dedicated to bringing players inventive, artful and compelling games from independent developers around the world.

"Stonefly is an exciting next step for our small development team. We've designed a game that mirrors Annika's journey to find her confidence, as an inventor braving the unfamiliar notions of the world," said Bohdon Sayre, Game Director at Flight School Studio. "MWMi has been incredibly supportive with Creature in the Well, so it was a natural fit to partner for Stonefly. They've given us creative freedom at every stage as we made our way through this ambitious project."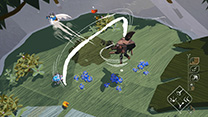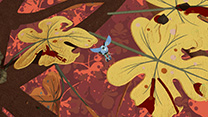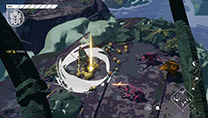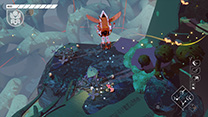 Featuring richly handcrafted art inspired by mid-century modern design and nature, Stonefly tells a coming-of-age story about Annika, a brilliant but naïve inventor on a quest to recover a lost family heirloom. As Annika, players invent and craft abilities for their very own mech. Her journey takes players into the depths of the forest, strategically gliding among beautiful flora and dangerous fauna on missions to harvest materials. Along the way, players confront hungry bugs, and meet a cast of memorable characters as they help Annika find her inner strength and embrace her legacy.

"Flight School Studio creates games that captivate players, which is evident by how much people loved Creature in the Well for its satisfying gameplay and unique approach to the hack-and-slash and dungeon crawler genres," said Ethan Stearns, executive vice president of MWM Interactive. "We're excited to work with them again and bring Stonefly to players across the globe. The game offers players an entertaining adventure set in a stunning world that Flight School Studio meticulously crafted, and speaks to the team's ability to elevate games and storytelling through their incredible artistry."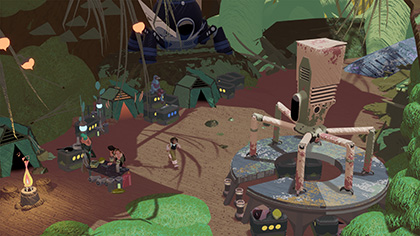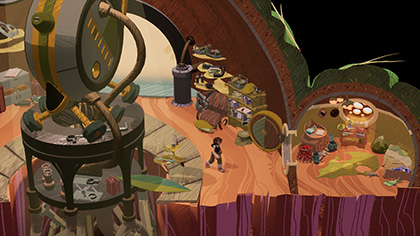 Stonefly will be available this Summer for PlayStation 5, PlayStation 4, Xbox Series X|S, Xbox One consoles, the Nintendo Switch system and PC via Steam.



About Stonefly


Harness the wind and soar through the wilderness of Stonefly. Brilliant but naïve inventor Annika Stonefly must recover a lost family heirloom using her smarts and strategy. Glide strategically among flora and fauna, confronting hungry bugs, adventures, and memorable characters. Along the way, you'll unravel a heartwarming story of self-discovery, family, legacy, and belonging.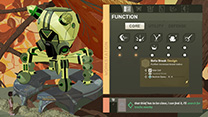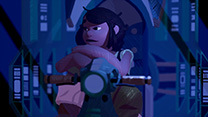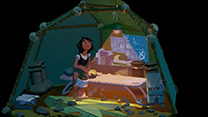 Key Features


• Chill and tranquil action-adventure gameplay punctuated by unique and skillful bug showdowns. Stun 'em. Shoo 'em. Get the loot.

• Invent and craft new abilities for your mech while customizing it to match your play style.

• Take on a variety of bug types to harvest minerals, then use them to craft specialized mech parts.

• Glide through tree canopies, across marshes, among prickly briars, and breathtaking nature throughout missions.

• Richly handcrafted art, equally inspired by mid-century modern design and the natural world.

• Forge relationships with a cast of memorable characters from the Acorn Corps, a band of castaway mech pilots.