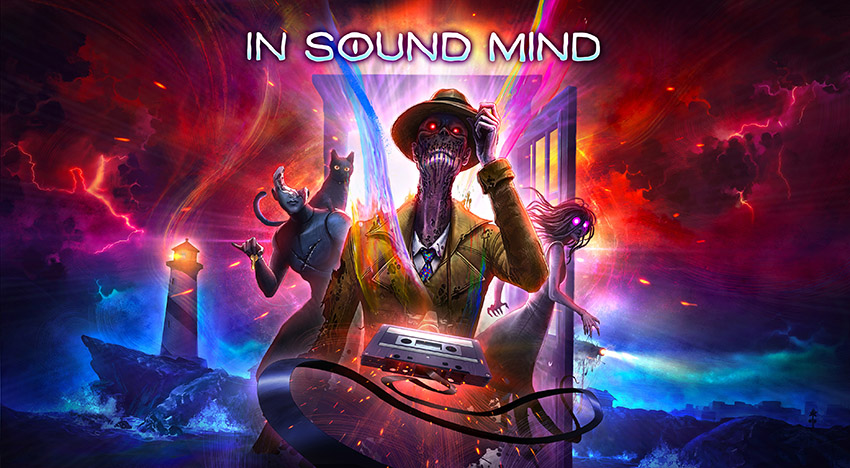 Horror Game In Sound Mind Coming To Nintendo Switch, Available For Pre-Order

Modus Games today announced that In Sound Mind, the upcoming reality-bending psychological thriller, will be creeping onto the Nintendo Switch along with the previously announced Xbox Series X, PlayStation 5 and PC platforms. In addition, the game will receive a Deluxe Edition at retail that will include the game, the digital soundtrack by The Living Tombstone, and a digital art book. The Deluxe Edition is available to pre-order for PlayStation 5, Xbox Series X, and Nintendo Switch for $39.99 USD. The digital standalone game will be available for $34.99 on all platforms.

The announcement is heralded by new game art also revealed today. Players can check out the demo on Steam to get a glimpse of what is in store in the full game experience, or listen to 'A Doll's House' on YouTube to get a first listen of the haunting music being composed by The Living Tombstone for the game's official soundtrack.

In Sound Mind is a first-person horror experience which pits players against the unpredictable dangers stirring within a series of individuals' memories. Created by the team behind the legendary Nightmare House 2 mod, In Sound Mind twists seemingly simple recollections into shocking encounters with terrifying threats, unbelievable scenes, and a mysterious talking cat for good measure.

Keep up with the latest on In Sound Mind by visiting insoundmind.com.