No Man's Sky: Companions

🦝Adopt Pets
🐹Raise Cute Babies
🐣Breed Creatures
🦑Trade Eggs
🤖Customise your pets
🐕‍🦺Train creatures to do chores
🐬Talk to your pet
🦋UI Improvements
🦅Faster PS4 Load Time
🧠Fauna Improvements
🦕Ride giant creatures

Free on all platforms pic.twitter.com/RCRGsxakEt

— Sean Murray (@NoMansSky) February 17, 2021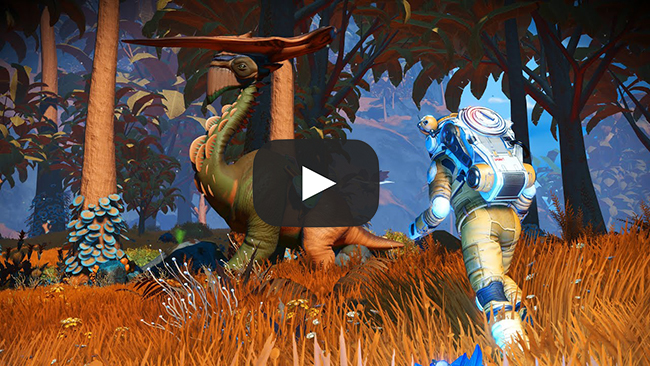 No Man's Sky: Companions Update

Hello Everyone,

Our tiny team is excited to let you know that our first free update for 2021, the Companions update, is available to download from today, free for PlayStation 5, PlayStation 4, Win 10, Steam, Steam VR, GOG, Xbox One and XboxS/X players!

Every planet you land on in No Man's Sky is full of varied creatures, but as wild animals players often didn't get to spend much time up close with them. Our creatures are weird, vibrant and surprising, and we wanted to give them a starring role in this update. With the COMPANIONS update, players can now tame, breed, train and even speak to the creatures they encounter.

Travellers are now able to adopt the creatures they encounter and form close bonds with them. They will travel side-by-side with you as you adventure through the universe both as a friend and as a valuable aide on your voyage. Train them to scan for resources, mark out hazards, provide light, hunt dangerous fauna, find settlements, excavate buried treasure or even mine for materials with their own shoulder-mounted mining lasers.



If properly nurtured, your companion will lay eggs which can be collected and incubated. Watch in wonder as the new-borns hatch and grow from babies to full-grown adults! Or use the Space Anomaly's new Egg Sequencer to genetically modify your companion's eggs into ever-wilder species.

There are a wide range of customisable accessories and decals if you want to give your companion a unique look. And if you've bred a rare and noteworthy creature? It could be really valuable and sought-after. Why not trade their eggs with fellow Travellers?

Creature personalities are defined by their species and ecosystem, such that no two creatures are alike, and their personalities develop further as you deepen your bond with them. Your faithful friend will roam the planet with you as you explore, and can be patted, fed and played with. Upon encountering other Travellers and their companions, they may become frightened, playful or even aggressive, based on their own unique personality.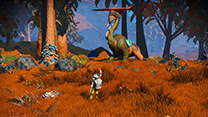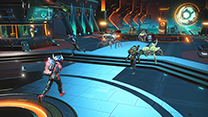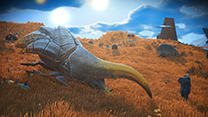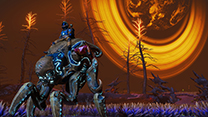 Every adopted creature is equipped with a neural harness that connects directly to the Exosuit. Your companion's innermost thoughts will be translated and sent directly to your internal communication channels. Feel the connection with them grow as you play with them, feed them, and go on adventures together. As an added bonus, the update will bring significant improvements to load and warp times for PlayStation 4 players.

This proves to be a very exciting year for No Man's Sky and we can't wait to show you what else we have planned on the roadmap.

Hello Games had a very busy 2020, and it was heartening for the team to know we were providing some form of escapism for folks. It was our biggest year to date, and we're enjoying keeping the momentum going as we head into 2021. The support of the wider community has allowed us to continue working on this game we love so much. We never take it for granted and genuinely thank you.

Full patch notes for the Companions update are available here.

Thank you, Sean.

nomanssky.com