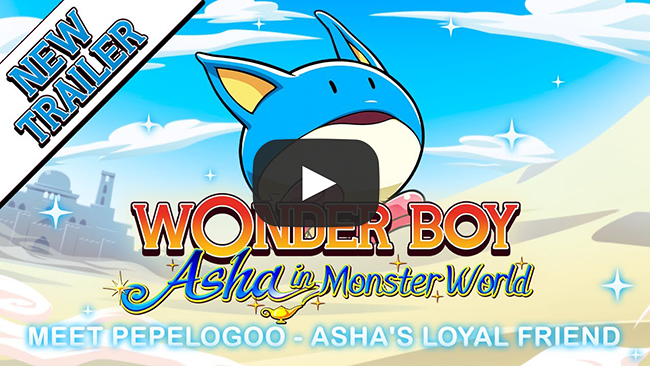 Wonder Boy: Asha in Monster World New Trailer for Forthcoming Digital & Physical Release

ININ Games and Studio Artdink were overwhelmed and delighted with the feedback and media support from the recent press release and trailer released last month and would like to present another dazzling new trailer showing Asha's good friend Pepelogoo in action.

The retail editions for Nintendo Switch and PlayStation 4 will be available for €39.99 and will include the original Monster World IV. The Western retail release will be in Q2/2021 for North America, Europe and Australia.

The digital Switch and PS4 versions by Studio Artdink will be available in EU and US through the online stores for €34.99 in Q2/2021. Furthermore the game will be available on Steam in Q2/2021 as well (price to be announced). The digital versions won't include Monster World IV.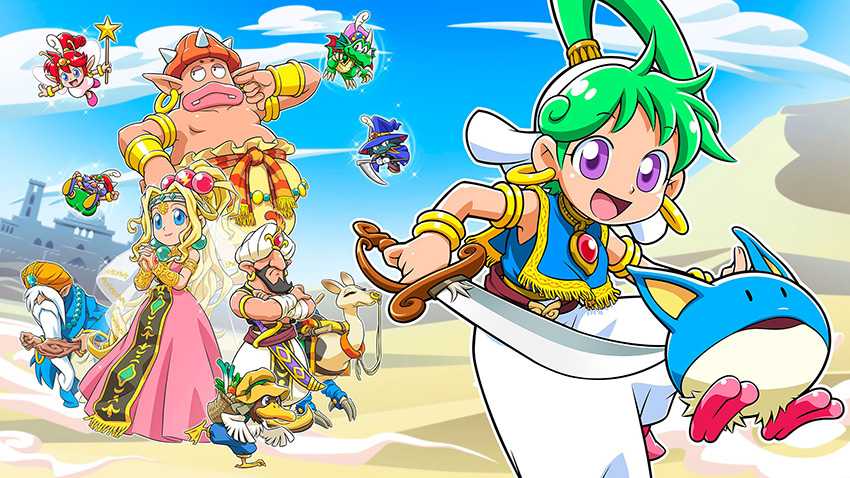 Pepelogoo - Ashas blue friend

The theme of the new trailer is Pepelogoo, Asha's trusted blue sidekick and one of the main characters. The trailer shows the two of them working together to overcome any obstacles.

Without their special friendship and interaction Asha wouldn't get far with her adventure.

Wonder Boy: Asha in Monster World contains puzzles and adventure elements that Asha and Pepelogoo can only solve together. Some paths seem blocked, but maybe a secret way will open up if Pepelogoo helps? A gap is too wide for jumping? Then Asha can hold on to Pepelogoo and he'll fly her across it. As Pepelogoo is fond of extreme temperatures, he even stands by her side through the freezing cold and hot lava. Any time Asha whistles, her loyal friend quickly comes flying, rushing to her rescue. Everyone should have a Pepelogoo in their life!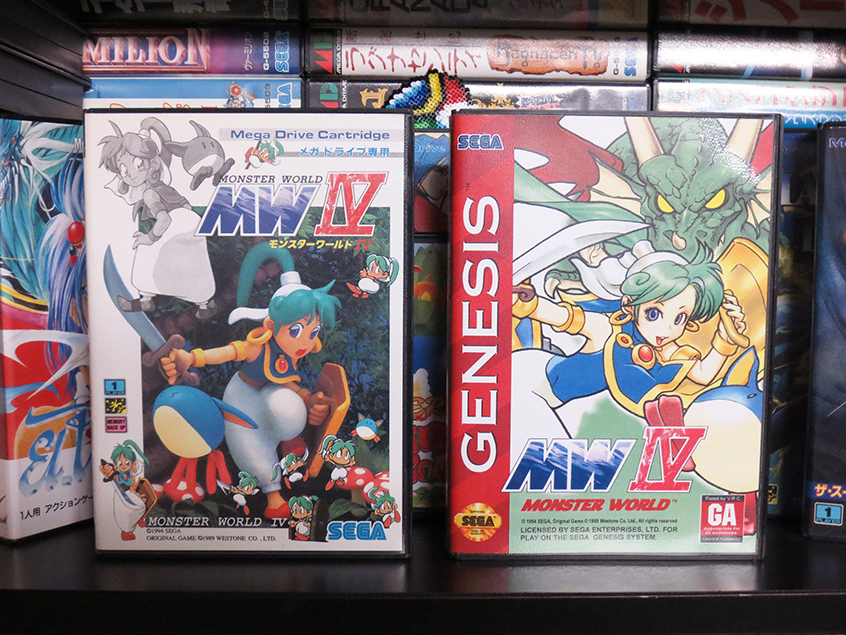 The legendary quest of two friends

Asha must free the four spirits being confined by evil forces whose origin she discovers throughout her journey. Luckily, she embarks on to this big adventure with her companion Pepelogoo.

While the story remains true to the original game from 1994, the game is a full remake of Monster World IV, with cell-shaded 3D graphics and 2D gameplay that stays close to the beloved original gameplay as well as enhanced visuals and refined play content.