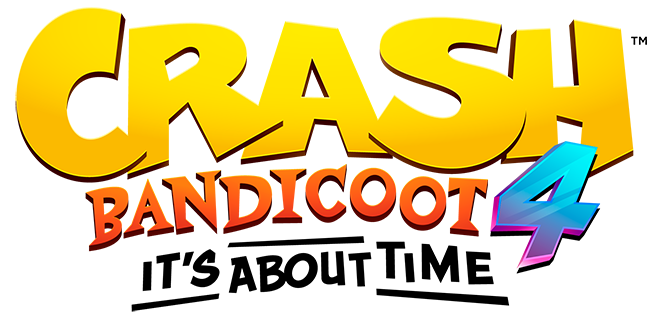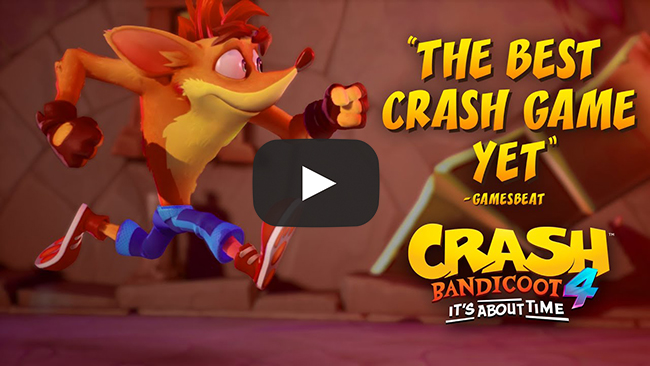 Crash Bandicoot 4: It's About Time —Arrives on Battle.net on March 26

Gear up for Crash's wackiest, wumpiest adventure yet as Toys for Bob brings Crash Bandicoot 4: It's About Time to PC via Battle.net on March 26 at 8AM PDT / 3PM GMT.

Read on for more info about the jump to PC, including an overview of the game for new players, the free 25th anniversary Bare Bones skins, suggested retail pricing, and more.

Crash is Back and Better Than Ever

Crash Bandicoot 4: It's About Time brings back Crash, Coco and friends in their first new installment in over 10 years! In this direct sequel to the original trilogy, nefarious villains Neo Cortex and Dr. N. Tropy have escaped their interdimensional prison, leaving an evil scientist sized hole in the universe.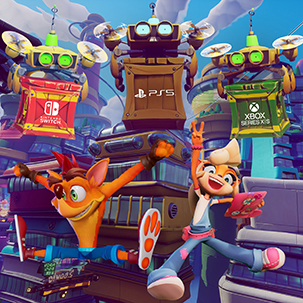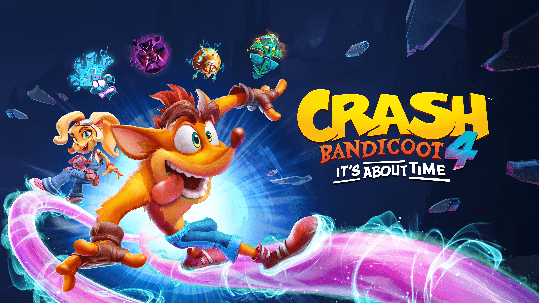 Experience the same over-the-top action platforming the series is known for plus a whole lot more. Don the magical Quantum Masks — guardians of space and time — to gain new abilities and overcome the most dangerous obstacles. Replay past events with different characters like Neo Cortex and the reformed Dingodile in alternate timeline paths.

Go back to the '90s with Flashback Tapes to encounter the most challenging puzzles, and push your skills to the limit with the new N. Verted mode, a creative twist on the traditional mirror mode featuring new art styles like an old timey film reel or black and white levels that Crash coats with color after every spin.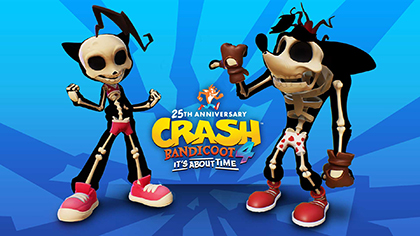 Do it all in style with earnable skins, and then challenge your friends in Bandicoot Battle. And it looks better than ever.

Celebrate Crash's 25th Anniversary with New Bare Bones Skins

After 25 years of being zapped, spiked, crushed, and splattered, it's time Crash and Coco got something for their efforts, both failures and successes. To celebrate their silver jubilee, Toys for Bob is gifting the new Bare Bones skins to Crash and Coco, available once the game launches for all players upon completion of the game's second level. Now that's the kind of death we can all appreciate.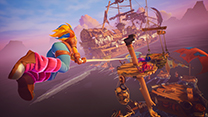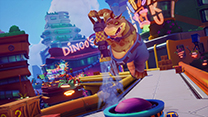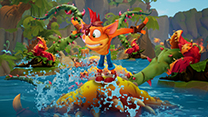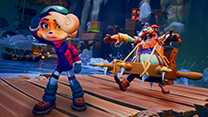 Suggested Retail Pricing

Pre-purchases are available on Battle.net for $39.99 SRP (launching March 26 at 8AM PDT / 3PM GMT). Anyone who purchases the game digitally will receive the Totally Tubular Skins (available upon completion of the second level), which put Crash and Coco into some digs that show off their radical '90s roots. For more information on the Crash Bandicoot franchise, visit crashbandicoot.com.

Battle.net